MSM 1000 mg - 120 capsules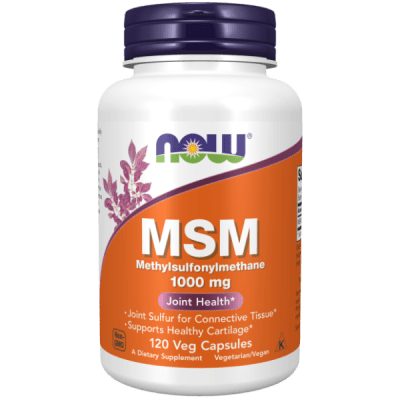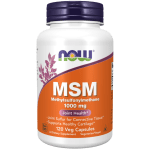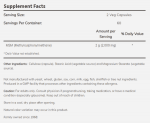 Add to Favorites
Your favourite products
Pack: 120 capsules
Manufacturer: NOW FOODS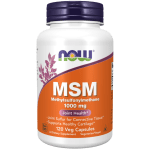 MSM 1000 mg - 120 capsules
Add to cart
Information
What is MSM (Methylsulfonylmethane) ?
MSM - Methylsulfonylmethane is a natural form of organic sulphur that is found in the tissues of all living organisms.
It is not contained in foods that have been stored for a period of time or processed in a different way.
MSM binds to moisture and disappears when dehydrated.
Similar to glucosamine and chondroitin, MSM provides the body with the raw material it needs.
Methylsulfonylmethane is a pure, organic, non-metallic element that is widely distributed in nature.
This element is one of the richest in sulphur.
What functions does MSM perform in the body ?
The main function of MSM is to provide material to keep different types of connective tissue such as articular cartilage healthy.
MSM - Methylsulfonylmethane controls constipation, reduces allergic reactions, reduces gastric discomfort, controls nodular hypersensitivity, reduces symptoms of hangover, has anti-inflammatory effect.
Research suggests that MSM will be an effective tool not only in the fight against arthritis, but also against other diseases that lead to degeneration of connective tissue.
Usage:
1-3 capsules daily with food.
WARNING!
Keep out of reach of children!
Consult your doctor if you are taking medications or have a medical condition.
Details
Product type
Health
Joints and cartilages
Barcode (ISBN, UPC, etc.)
733739021205
Anti-inflammatory product for joints