Muscle Builder - 30 capsules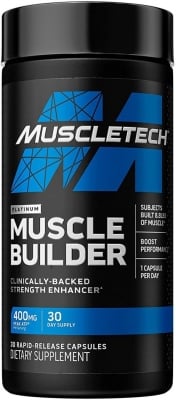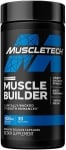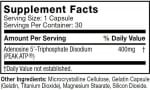 Add to Favorites
Your favourite products
Pack: 30 capsules
Manufacturer: MUSCLETECH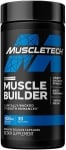 Muscle Builder - 30 capsules
Add to cart
Information
Muscle Builder is a formula for recovery, hormone balance and entering a deep sleep phase.
As a result of scientific research, Muscle Builder is made to improve testosterone levels and regulate estrogen thanks to its Boron content.
It also contains melatonin, which most people associate only with sleep.
But should be noted that it is one of the substances in our body that effectively stops the aging process of the cells.
Like Gaba, which ensures clarity of mind and physical relaxation without causing dizziness, reduces nervous agitation, stress and quickly restores mental tranquility.
L-thianine, an amino acid contained in green tea.
It improves cognitive function and mood.
Extract of valerian root, which fights stress, accelerates the central nervous system and improves sleep.
Ashwagandha, a nutritional supplement designed for physical and psychological health, contributes to exfoliation and psychological well-being while exerting a tonic and adaptogenic effect to counteract physical fatigue.
Why should you choose Muscle Builder from MuscleTech ?
Healthy sleep
Improved hormonal balance
Recovery from the daily physical and mental stress
How to use:
Take 3 capsules immediately before sleep.
WARNING!
Keep out of reach of children!
Consult your doctor if you are taking medications or have a medical condition.
Details
Barcode (ISBN, UPC, etc.)
631656606805
Dietary supplement to increase muscle mass and strength