Neptune Krill Oil 500 mg - 60 softgels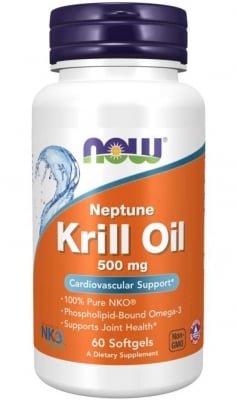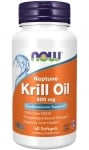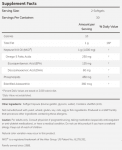 Add to Favorites
Your favourite products
Pack: 60 softgels
Manufacturer: NOW FOODS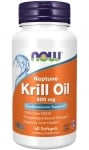 Neptune Krill Oil 500 mg - 60 softgels
Add to cart
Information
Neptune Krill Oil is known for its unique profile of fatty acids, as well as for its rich anthocydant content.
Krill Oil includes in its fat profile not only EPA and DHA, including the important essential Omega-3 fatty acids, but also Omega-6 and 9 and phospholipids.
What are the benefits of taking Neptune Krill Oil?
Clinical studies suggest that Krill Oil, in addition to its positive effects on heart function and cholesterol lowering, supports joint and cartilage health, lipid levels in the liver and may reduce symptoms of premenstrual syndrome.
Neptune Krill Oil is produced under strict control and standards. Each batch of Nоw Fооdѕ is tested for potentially harmful contaminants such as lead, heavy metals and dioxins.
Usage:
2 dragees daily with the breakfast.
Certificates for quality:
Halal
Soy-free
KETO FRENDLY
WARNING!
Keep out of reach of children!
Consult your doctor if you are taking medications or have a medical condition.
Details
Barcode (ISBN, UPC, etc.)
733739016256
Fish oil from krill, for a healthy heart and reducing bad cholesterol