Stinging Nettle Root Extract 250 mg - 90 capsules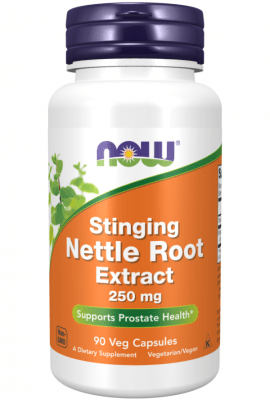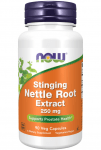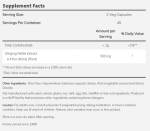 Add to Favorites
Your favourite products
Pack: 90 capsules
Manufacturer: NOW FOODS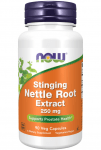 Stinging Nettle Root Extract 250 mg - 90 capsules
Add to cart
Information
Nettles are a widespread plant in Europe, Asia and northern Africa.
Already in the dark ages, Nettle was widely used to stimulate lactation (milk secretion).
When is it suitable to take extract of Nettle
Extract of Nettle has been widely studied on people for its beneficial effects on the symptoms of prostatic hyperplasia.
The Nеttlе Rооt Extract is suitable for the prevention of prostatic diseases, as well as for their treatment.
Certain extract of Nettle Rооt are used by a number of trainers and athletes to increase free testosterone, through the engagement of the Globulin Binding Hormone protein.
This way it has impact on strength, endurance, also and anabolic processes to build muscle tissue.
Usage:
2 capsules, 1-2 times daily.
WARNING!
Keep out of reach of children!
Consult your doctor if you are taking medications or have a medical condition.
Details
Barcode (ISBN, UPC, etc.)
733739047199
Nettle Extract for Rising Testosterone and Higher Athletic Performance