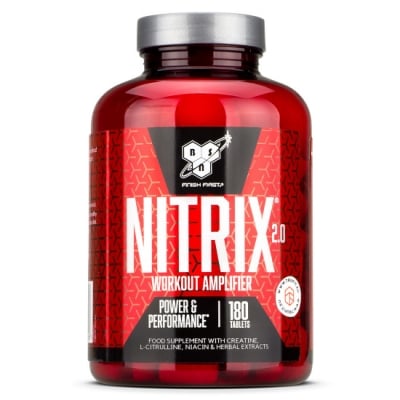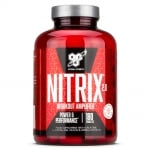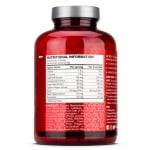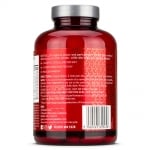 Add to Favorites
Your favourite products
Pack: 180 tablets
Manufacturer: BSN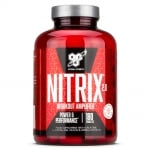 Add to cart
Information
Nіtrіx is a new form of nitrogen booster, whose purpose is to maintain nitrogen balance in the body 24 hours a day
What distinguishes Nіtrіx
Increases vasodilation and vascularity, gives an "inflated" effect of cells
Encourages recovery
Prevents drowning from decay
Increases endurance
Boosts higher nitrogen levels in the body
Increases the anaerobic capacity of the muscles
Decreases the levels of carnosine in the muscle tissues
Enhances the nourishment of the cells with nutrients and oxygen
Contains BSN's patented CEM3-creatine ethyl ester malate
Reduces fatigue
Nіtrіx is a nitrogen booster that has vasodilating properties, improves the blood flow in blood vessels, which leads to an improved supply of nutrients and oxygen to the muscle cells.
The supplementation of the tissues improves the recovery and growth of the muscles.
Due to its vasodilating action, NITRIX facilitates the transport of nutrients to the cells, which increases the supply of the necessary fuel for them, increases their potency and the overall endurance of the body.
Nіtrіx makes the body resistant to fatigue, improves recovery and muscle strength.
Usage:
Take one dose three times a day, every day.
Always take on an empty stomach, about 30-35 minutes before and about 2 hours after meals.
Take the first dose in the morning, the second before lunch and the third before dinner.
WARNING!
Keep out of reach of children!
Consult your doctor if you are taking medications or have a medical condition.
Details
Barcode (ISBN, UPC, etc.)
5060469986937
Sports nutrition supplement for muscle mass gain