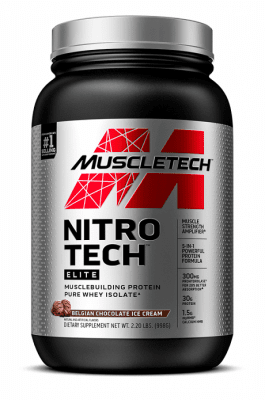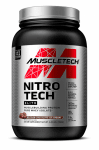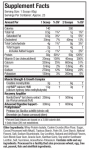 Add to Favorites
Your favourite products
Pack: 998 g
Manufacturer: MUSCLETECH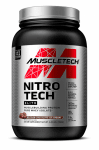 Add to cart
Information
Nitro-Tech® Elite is the culmination of decades of work on formulations, patent acquisition and research funding.
Nіtrо-Tесh® Elіte delivers a clinical tested dose of NоrdісСhеrrу®, plus pure mуНМВ® calcium HMB, which has been shown to increase muscle recovery and protein synthesis.
ProHydrolase®
Helps your body reap the benefits of protein.
ProHydrolase® helps break down proteins and helps increase the availability of essential amino acids.
There are no added ingredients or fillers in this formula!
Each dose of NITRO-TECH® Elite provides maximum strength for maximum results.
300 mg ProHydrolase® - Clinically proven to increase BCAA absorption by 20% compared to taking whey protein alone.
30g protein - 100% pure whey protein isolate with less carbohydrates and fat than other protein formulas.
1.5g myHMB® - Helps prevent loss and breakdown of muscles so you can keep all the hard work you put in at the gym.
3g Creatine - Creatine is found naturally in the muscle cells and helps your muscles produce energy during heavy exercise or HIIT exercises.
How to take it?
Mix 1 dose (1 scoop) with 200 ml of water. Keep hydrated during use.
When to take it?
Proteins are great to take after a workout or anytime you need protein.
WARNING!
Keep out of reach of children!
Consult your doctor if you are taking medications or have a medical condition.
Details
Flavour
Belgium chocolate
Biscuits and cream
Barcode (ISBN, UPC, etc.)
631656715521
Protein matrix with added creatine. Helps increase lean muscle mass.