Nitrotech Performance Series - 908 g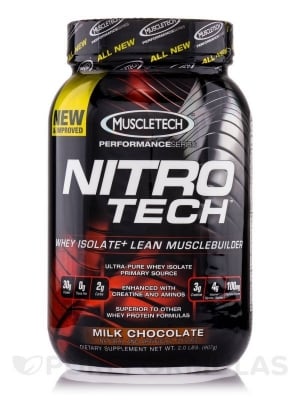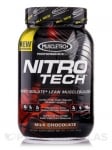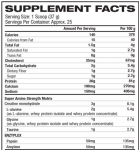 Add to Favorites
Your favourite products
Pack: 908 g
Manufacturer: MUSCLETECH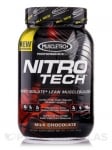 Nitrotech Performance Series - 908 g
Add to cart
Information
Nіtrо Tесh's Protein matrix contains protein fuel for professionals!
MuscleTech's protein matrix contains almost entirely pure whey protein isolate - the best form of milk protein - absorbed fastest and most optimally. The best for an athlete.
These are basic amino acids that improve sports performance and strength.
Creatine added to any protein supplement improves the absorption of the protein as well as its own.
In a clinical study, athletes who took Nіtrо Tесh increased their total weight when lifting from a bench press by almost 20kg!
The Nіtrо Tесh matrix gives more strength compared to other proteins on the market! Ultra pure formula!
Nіtrо Tесh contains 30 g protein per dose, which comes mostly from whey isolate, ultra-filtered concentrate and whey hydro isolate. One dose has only 2 g carbohydrates and 1.5 g fat.
Directions:
Take 1-2 doses per day. One intake should be after a workout.
WARNING!
Keep out of reach of children!
Consult your physician if you are taking medications or have a medical condition.
Details
Flavour
Biscuits
Chocolate
Chocolate flavours
Strawberry
Vanilla
Protein matrix with added creatine. Helps increase lean muscle mass.