NO-Xplode Legendary 390 g - 30 servings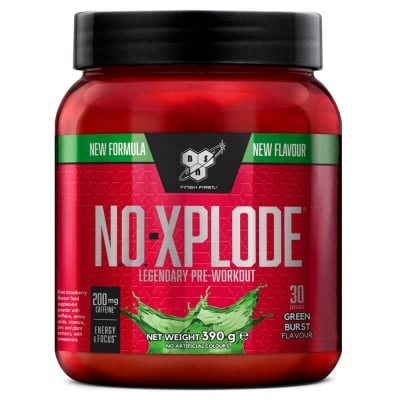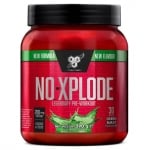 Add to Favorites
Your favourite products
Pack: 390 g
Manufacturer: BSN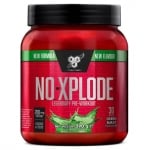 NO-Xplode Legendary 390 g - 30 servings
Add to cart
Information
We present you the new N.O. Xplode 3.0 - New formula of one of the strongest boosters on the market!
In 2004, BSN launched a product that has achieved great results, namely N.O. Xploԁe. Over the years, the product has been updated and improved several times, until we came up with the perfect formula, which we will now present
We talked to our clients and sifted through the feedback to create a product that will deliver explosive energy, improved endurance, and maximum results with our new formula.
How NO XPLODE 3.0 will improve my performance?
To get the best out of a workout, mental focus and energy are at first place.
We need the focus to improve the brain's chain with every single muscle, and to make it work 100% in every next workout. At NSN, we have made it completely possible to bring all these ingredients together in one product.
We have created a product that improves your strength performance, increases your endurance multiple times and you are completely focus in every single rep! Our new improved raw formula provides you with:
Explosive energy
To push your capabilities to the limit you need a lot of energy. To generate this energy the brain-mycelium must be peppy.
We've made sure it's right from the beginning to the end of your journey!
Enhanced Durability
Whether you're in the gym or on the battlefield, our special beta-alanine blend gives you more endurance for longer lasting, more intense workouts and amazing results.
Rough strength
Strength performance, endurance and energy are boosted by citrulline.
Quality and safety from VSN
Our production process is always put first. We work with the best raw materials from the highest quality and strive to provide our clients with the most purified and safe raw materials possible.
Usage:
1 dose 30 minutes before workout or physical activity, dissolved well in water.
WARNING!
Keep out of reach of children!
Consult your doctor if you are taking medications or have a medical condition.
Details
Flavour
GREEN BURST
PURPLE POWER
RED RUSH
Barcode (ISBN, UPC, etc.)
5060751991090
Pre-workout product gives a burst of energy, focus, pumping, endurance.