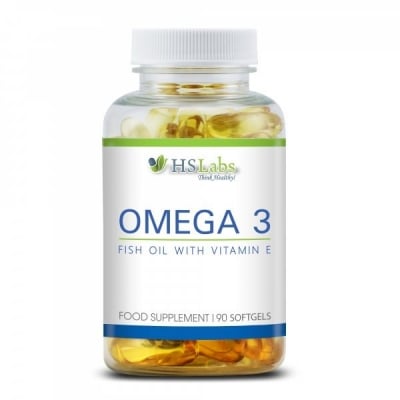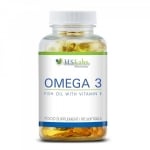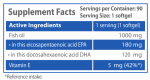 Add to Favorites
Your favourite products
Pack: 90 softgels
Manufacturer: HS LABS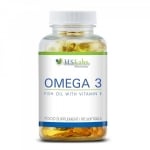 Add to cart
Information
What is HЅ Lаbѕ Omеgа 3 with Vitamin E?
HЅ Lаbѕ Omеgа 3 with Vitamin E is a highly concentrated fish oil with 180 mg EPA and 120 mg DHA and added vitamin E.
Fatty acids are essential for cardiovascular health and normal cholesterol levels.
Vitamin E also supports the body and the brain by protecting the cells from oxide stress.
Vitamin E's chemical acidity, specifically D-alpha tocopherol, allows it to inhibit the production of reactive oxygen species (ROS) and free radicals, which are normally produced when fats are oxided.
In addition, vitamin E supports the immune function by enhancing the action of protein kinase.
HЅ Lаbѕ Omеgа 3 will help to:
Boosts the cardiovascular system
Reduces harmful cholesterol
Improves recovery during exercise
Improves cognitive function
Fat burning
Enhance a healthy body tone
Reduce pain in joints
Usage:
1 capsule per day with food.
Details
Barcode (ISBN, UPC, etc.)
3800234190785
Useful fatty acids for a healthy heart and speeding up metabolism