OMEGA OIL SENIOR ( 40+ ) - 250 ml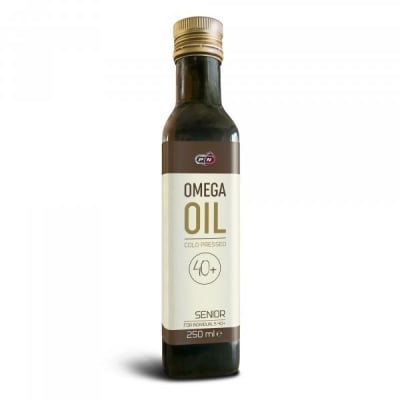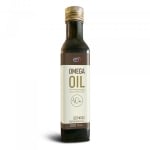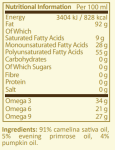 Add to Favorites
Your favourite products
Pack: 250 ml
Manufacturer: PURE NUTRITION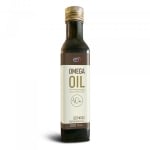 OMEGA OIL SENIOR ( 40+ ) - 250 ml
Add to cart
Information
What is the Omega Oil Active?
Omega Oil Active is an omega-3-6-9 essential fatty acid (EFA) formulated specifically for active/athletic people who want to increase their strength and vitality.
Use unrefined, cold-pressed Camelina sаtіvа oil, thistle oil and evening primrose oil, Omega Oil Active provides the highest levels of omega-3, omega-6 and omega-9 fatty acids, which are necessary to enhance physical performance.
Unlike most fish oils and omega fats, Omega Oil Active has a neutral flavour and can be added to foods without any problems.
Try adding Omega Oil Active to your favourite salads for a healthy fat boost!
Alternatively you can take Omega Oil Active with spoon and a glass of water.
The benefits of Omega Oil Active
Active people should take plenty of healthy food to nourish their bodies and recover properly.
Useful fat has many benefits for the body, especially for maintaining joint health, cardiovascular function and mental activity.
This is why Pure Nutrіtіоn Omega Oil Active contains 1:1:1 omega-3, omega-6 and omega-9 fatty acids.
Considering that many people do not take a large amount of omega-3 (specifically EPA and DHA) in their diet, supplementing with Omega Oil Active makes it easier to get more of these essential fats.
The benefits of Omega Oil Active:
Promote healthy cognitive function
Helps active people to meet their daily fatty acid needs
Boosts cardiovascular function
Reduces the pain in the joints
How to use Omega Oil Active?
As a dietary supplement, take 1 tsp (5 ml) 1 to 2 times daily, preferably with food.
Store in a refrigerator after opening for more freshness.
WARNING!
Keep out of reach of children!
Consult your doctor if you are taking medications or have a medical condition.
Details
Product type
Fatty acids
Health
Immunostimulants
Barcode (ISBN, UPC, etc.)
8100058351078
Fatty acids in liquid form for people over 40 years of age