Orange Triad - 270 tablets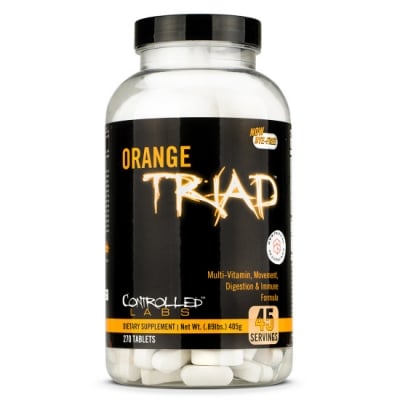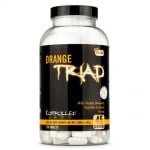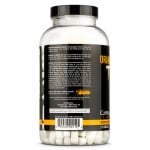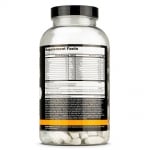 Add to Favorites
Your favourite products
Pack: 270 tablets
Manufacturer: CONTROLLED LABS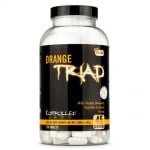 Orange Triad - 270 tablets
Add to cart
Information
Oranged Triad is a new innovative product from Controlled Labs that includes everything an athlete needs in one.
Оrаngе Тrіаd contains the necessary doses of the most important vitamins and minerals, in optimal bioavailable forms, the supplement also gives you a strong supplement for joints and cartilage, immune system and digestion. Compiled in 6 tablets, this formula meets all the needs of the modern athlete. And to make it even more effective, the developers have divided the dosage of Orange Triad into two, so that the nutrients can be taken twice a day and absorbed into the body.
Оrаngе Тrіаd is developed specifically for active sports people
What sets serious sports people apart is that they deliberately put themselves under incredible stresses. This is understandable, because only in this way can great results be achieved. Over time, the immune system becomes exhausted, the muscles, tendons and ligaments cannot recover as easily and quickly, which invariably means a slowing down of the pace, at which the results suffer.
Оrаngе Trіаd is a product that solves this problem, as it supplies the body with the nutrients it needs to always be at its best during the toughest workouts!
In addition to vitamins, the product of the Controlled Labs contains 4 more ingredients:
Joint Somрlеx and Flеx Comрlеx
They promote good health of joints and ligaments, protect them from wear and tear and make them ready to cope with heavy loads.
Dіgеѕtіоn Соmрlех and Іmmunе Соmрlех
These complex incorporate natural ingredients that possess anti-inflammatory properties, improve digestion and improve the function of the body as a whole.
Usage:
3 tablets, 2 times a day, spread over meals.
WARNING!
Keep out of reach of children!
Consult your doctor if you are taking medication or have a medical condition.
Details
Barcode (ISBN, UPC, etc.)
895328001408
Vitamins and minerals for joints, cartilage, immune system and digestion