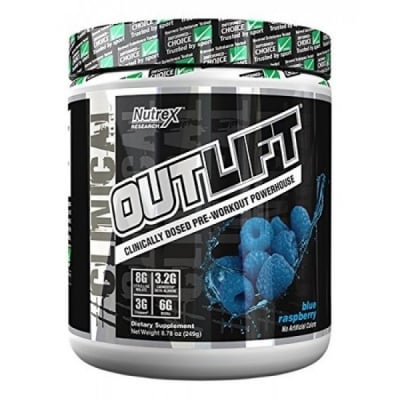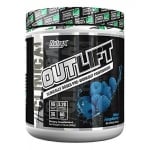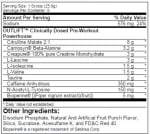 Add to Favorites
Your favourite products
Pack: 10 doses
Manufacturer: NUTREX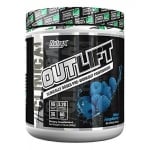 Add to cart
Information
OUTLIFT is the perfect pre-workout product!
Results based on science
Effective ingredients
Improves productivity
A formula ahead of its time
8 grams of citrulline malate
Improves focus and concentration
No secrets in the formula
OUTLIFT is a pre-workout supplement from a new class.
In recent years, this type of products relied on cheap formulas and a lot of comercials, while the essential ingredients were left aside.
OUTLIFT is a product that sets a new fashion in the industry!
With OUTLIFT you can expect nothing but 20 amazing workouts!
How to use:
Take one measuring dose about 20 minutes before a workout, preferably on an empty stomach.
WARNING!
Keep out of reach of children!
Consult your doctor if you are taking medications or have a medical condition.