PABA 500 mg - 100 capsules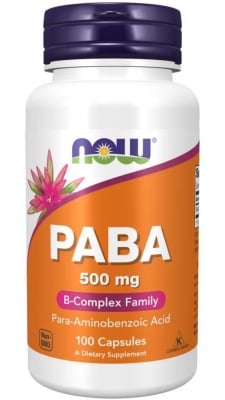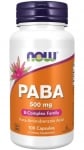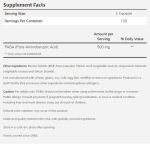 Add to Favorites
Your favourite products
Pack: 100 capsules
Manufacturer: NOW FOODS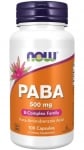 PABA 500 mg - 100 capsules
Add to cart
Information
PABA is an active ingredient that possesses strong antioxidant properties
PABA protects the body from cigarette smoke and other harmful substances that damage the cellular cells.
PABA improves the structure of hair and skin, prevents the aging of skin, hair loss, and many others.
Health benefits of taking PABA
PABA slows the graying of the hair with age, it is also particularly useful in the treatment of vitiligo, a condition that causes discolouration of the skin.
The NоW Fооdѕ product also prevents and reduces the formation of abnormal fibrous tissue.
PABA acts as an coenzyme in the breakdown and utilization of proteins, this it ensures the good condition of the digestive system.
PABA is involved in the formation of Folic Acid and in the formation of red blood cells.
Usage:
One capsule daily with food.
Certificates for quality:
WARNING!
Keep out of reach of children!
Consult your physician if you are taking medications or have a medical condition.
Details
Barcode (ISBN, UPC, etc.)
733739004857
Antioxidant. Protects the body from cigarette smoke. Strengthens hair and prevents skin ageing.