Pau D Arco 500 mg - 100 capsules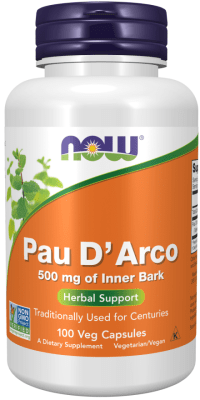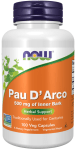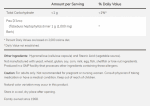 Add to Favorites
Your favourite products
Pack: 100 capsules
Manufacturer: NOW FOODS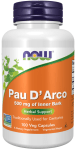 Pau D Arco 500 mg - 100 capsules
Add to cart
Information
Pau D Arco is a well-known ant or canopy tree that originated in the jungles of the Amazon river
Pau D Arco is a source of phytochemicals such as beta-carotine and beta-sitosterol, a chemical called "lapahol", which stimulates the immune system and has a strong antioxidant effect.
Properties of NOW - Pau D Arco
Pau D Arco is successfully used against bacterial and viral infections, cleanses the mouth, is useful against allergies, improves cardiovascular activity, helps with rheumatism, tumors and ulcers.
Pau D Arco is a strong prevention remedy against diabetes, hypoglecimia and nutrient degradation difficulties (increases protein synthesis), liver diseases and relieves arthritis symptoms.
Pau D Arco in the fight against cancer
A number of studies have also shown the beneficial effect of the herb on the development of cancer cells and other diseases associated with tumor activity.
Pau D Arco acts as an antibacterial and anti fungal agent.
Directions for use:
Two capsules 1-2 times daily.
WARNING!
Keep out of reach of children!
Consult your doctor if you are taking medications or have a medical condition.
Details
Barcode (ISBN, UPC, etc.)
733739047250
Immunostimulator. Anti-inflammatory. Positively affects fungal infections (candida)