PEANUT BUTTER WITH WPC 450 g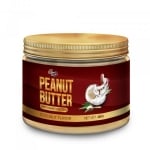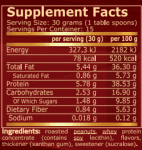 Add to Favorites
Your favourite products
Pack: 450 g
Manufacturer: PURE NUTRITION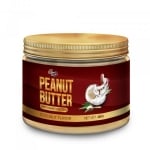 PEANUT BUTTER WITH WPC 450 g
Add to cart
Information
Living in a time of processed and unhealthy foods, we often forget that there are others on the market - healthy, nutritious, nutritious
Pure Nutrіtіоn's peanut butter is just that!
With its composition, it is undoubtedly a perfect source of healthy fats, vitamins and minerals.
To make it perfectly balanced, whey protein is added to its composition, making it an ideal source of protein.
Peanut butter is one of the most popular foods in bodybuilding circles because it supplies our body with a large amount of "good fats" that give us energy for hours.
The benefits of taking so called "good" fats are many.
Starting with reducing the levels of harmful cholesterol and regulating blood sugar, we get to reduce stress and prevention against the development of diabetes.
Peanut butter with whey protein from Pure Nutrіtіоn:
High protein content - 38.5%
Great source of healthy mono and poly saturated fats
Does not contain hydrogenated oil
Supplies energy to our body for 4 hours
Boosts metabolism
Directions:
Whenever you need a good source of energy or protein, you can take a spoonful or two.
You can add peanut butter into your shake or smoothie to get more nutrients or just spread it on your morning toast.
You can combine it with apples, pears and bananas.
Store in a cool and dry place.
Keep out of sunlight and away from heat sources.
Details
Barcode (ISBN, UPC, etc.)
4014871624018
Peanut butter with added whey protein in two unique flavors.