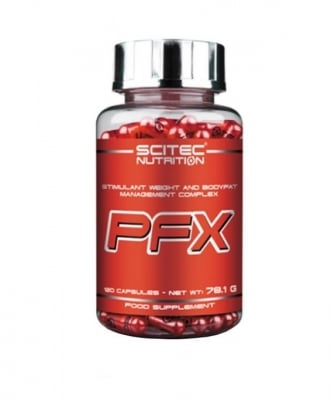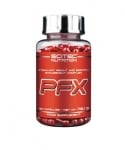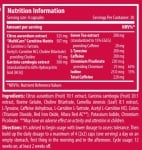 Add to Favorites
Your favourite products
Pack: 120 capsules
Manufacturer: SCITEC NUTRITION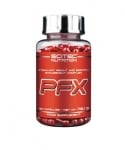 Add to cart
Information
PFH is a super powerful thermogenic fat burning formula!
Scitec' formula accelerates metabolism, even with few calories consumed. PFX optimizes fat and carbohydrate metabolism.
Another benefit of PFX is the added daily dose of L-carnitine.
We are talking about the MULTlCARN matrix, which includes 5 high-tech varieties of L-carnitine with additional properties!
The thermogenic fat burner of Scitec helps to control appetite and makes us more energetic!
This guarantees you some great workouts while dieting!
In just 3 weeks you will be able to see unique results from PFH.
How to use:
It is recommended to start using PFH with 1-2 capsules, 1-2 times a day to test your body's tolerance.
You can gradually increase the dose to a maximum of 4 capsules twice a day.
Take on an empty stomach early in the morning and in the afternoon.
Every 8-12 weeks of use, take at least 2 weeks off.
Avoid other sources of stimulants!
WARNING!
Keep out of reach of children!
Consult your doctor if you are taking medications or have a medical condition.
Details
Product type
Fat burning
Thermogenic fatburners
Barcode (ISBN, UPC, etc.)
728633105076
Burn fat and boost energy