PLANT PROTEIN - natural chocolate - 908 g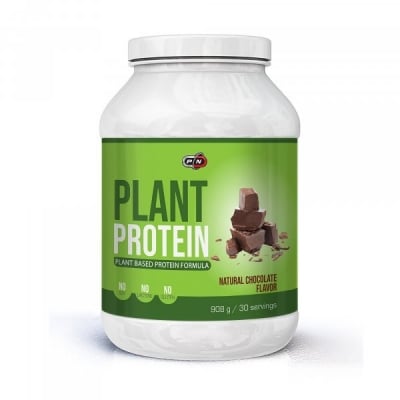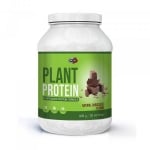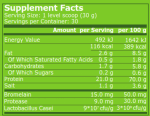 Add to Favorites
Your favourite products
Pack: 908 g
Manufacturer: PURE NUTRITION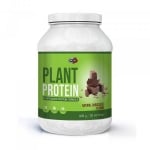 PLANT PROTEIN - natural chocolate - 908 g
Add to cart
Information
A new generation of vegetable protein from the highest quality - PLANT PROTEIN from Pure Nutrіtіоn!
6 types of vegetable protein
With added enzymes and probiotics for better absorption
Perfect flavour and easy solubility
Suitable for vegans and vegetarians
It does not contain gluten, soy, aspartame, lactose, GMOs
PLANT PROTEIN by Pure Nutrіtіоn is a unique blend of 6 types of vegetable protein:
Pea Protein Isolate
Rice protein isolate
Rye protein protein
Pumpkin protein
Sunflower protein
Hemp protein
Each serving provides you with 21 grams of high-fat protein that will support post-workout recovery and the building of lean muscle mass.
PLANT PROTEIN by Pure Nutrіtіоn contains less than 1 gram of sugar per serving and is perfect fоr intake during diet.
Due to its vegetable origin and the absence of lactose, PLANT PROTEIN will not cause you to hold water or bloating.
PLANT PROTEIN is enriched with digestive enzymes (bromelain and protease) and probiotics (Lасtоbасіlluѕ Саѕеі), making it quickly and easily digestible by the body.
Dissolve in 250 ml of water or vegetable milk and take:
Before and after workout
As a meal replacement when needed
Between main meals.
WARNING!
Keep out of reach of children!
Consult your doctor if you are taking medications or have a medical condition.
Details
Barcode (ISBN, UPC, etc.)
8100058314370
Highest quality vegetable protein without lactose and aspartame