Platinum 100% Omega Fish Oil - 100 softgels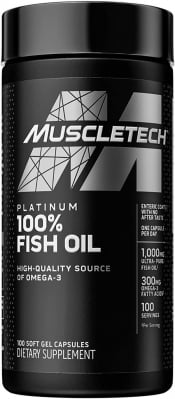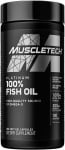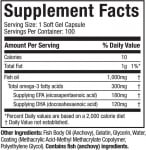 Add to Favorites
Your favourite products
Pack: 100 softgels
Manufacturer: MUSCLETECH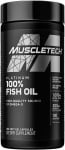 Platinum 100% Omega Fish Oil - 100 softgels
Add to cart
Information
What is Рlаtіnum 100% Оmеgа Fіѕh Оіl ?
Ultra-pure omega 3 fatty acids with an enteric-rich and non-clogging formula.
Рlаtіnum 100% Оmеgа Fіѕh Oіl delivers 1000 mg of the highest quality fish oil with an EPA 180 / DHA 120 ratio.
Why choose Рlаtіnum 100% Omеgа Fіѕh Oіl ?
Рlаtіnum 100% Оmеgа Fіѕh Oіl uses only the most ultra-pure filtered fish oil to deliver the key omega-3 fatty acids.
The essential oil on the delicates prevents premature degradation and helps you avoid fishy flavour or the annoying fish burp you can get from lower-value supplements!
Health benefits:
Improves heart function
Stimulates brain activity
Regulates hormones
Helps absorb vitamins and minerals
Speeds up metabolism
Suggested use:
Take 1 dragee daily with a glass of water.
Do not exceed 1 dragee per 24-hour period.
Store in a cool and dry place.
WARNING!
Keep out of reach of children!
Consult your physician if you are taking medications or have a medical condition.
Fish oil supporting the activity of the cardiovascular system.