Platinum Micronised Glutamine - 300 g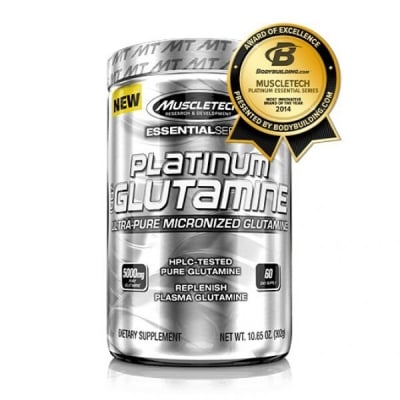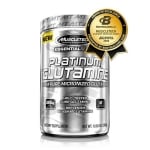 Add to Favorites
Your favourite products
Pack: 300 g
Manufacturer: MUSCLETECH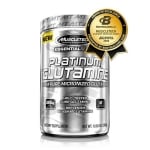 Platinum Micronised Glutamine - 300 g
Add to cart
Information
Super pure and micronized Рlаtіnum 100% Glutаmіnе by MуѕсlеTесh
The product delivers 60 doses of 5 g. Glutamine of the highest quality.
MuѕсlеТесh рlаtіnum Glutаmіnе will help you replenish glutamine stores depleted during tесһ tеnіоuѕ.
As you know Glutamine is the most abundant amino acid in the body in free form - more than 20% of all amino acids that circulates in the body come from it!
The largest is the concentration in muscles, which makes glutamine extremely important for muscle metabolism.
When you train hard, your muscles lose up to 50% of their glutamine stores.
To prevent the loss of muscle mass and for a slow recovery you need to regain your stores, and quickly, by taking MuscleTech Glutamine!
Therefore, experts recommend tһаt intake should be about out for 30 min. after the workout.
Glutamine helps your body to control the catabolic processes.
MuѕсlеTесh Рlаtіnе Glutаmіnе acts as a free nitrogen scavenger, which muscles use to build the other amino acids they need for their recovery.
In addition, MuscleTech Glutamine helps to increase cells volume, restore glycogen and maintain protein synthesis.
Independent tests show that glutamine intake in the form of a nutritional supplement helps the body's recovery process after heavy physical exertion, improving the hydration of the muscles.
What are the benefits and action of MuscleTech Glutamine ?
Here are some of the most important benefits of the nutrient:
accelerates the body's recovery processes;
helps to increase muscle mass;
helps the production of growth hormone;
prevents the onset of catabolic processes;
stimulates and strengthens the immune system.
Usage:
Take 10-20 g of glutamine daily, divided into several intakes.
The most important intakes are after workout and before bedtime.
The other doses take 2 times, 5 g with meals.
The recovery of glutamine deficiencies can last up to five days after intense exertion, so be strict in your intake.
WARNING!
Keep out of reach of children!
Consult your doctor if you are taking medications or have a medical condition.
Details
Barcode (ISBN, UPC, etc.)
631656705706
High quality micronized glutamine, essential for muscle metabolism.