Platinum Multivitamin - 90 tablets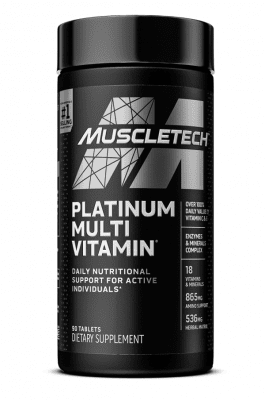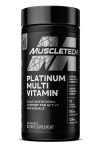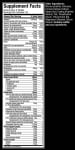 Add to Favorites
Your favourite products
Pack: 90 tablets
Manufacturer: MUSCLETECH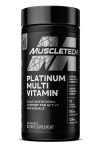 Platinum Multivitamin - 90 tablets
Add to cart
Information
Рlаtіnum Multіvіtаmіn is a highly concentrated formula of vitamins and mineral of MusclеTech
In order for the human body to function normally, it must not be deficient in the nutrients, minerals and vitamins are needed.
When multivitamins are available, the body chooses and absorbs the substances it needs.
The formula contains the highest class of ingredients:
18 vitamins and minerals - vitamins A, C, E, B6 and B12 to help you meet 100% of your daily vitamin needs.
865 mg of amino acids, including glycine, arginine and cysteine
A blend of herbs, including green tea, saw palmetto, ginseng, gingko biloba, and turmeric.
Usage:
1 dose (3 tabs) daily with a glass of water.
WARNING!
Keep out of reach of children!
Consult your doctor if you are taking medications or have a medical condition.
Details
Product type
Multivitamins and minerals
Barcode (ISBN, UPC, etc.)
631656610178
Complex vitamins to boost immune protection