POTASSIUM 350 mg - 90 tablets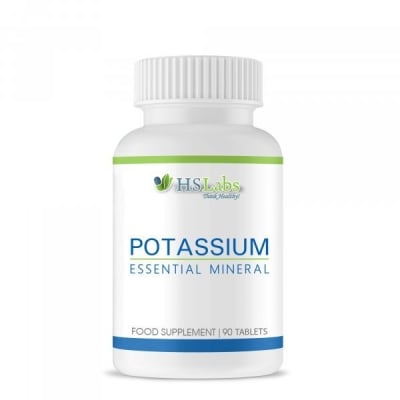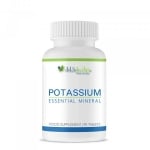 Add to Favorites
Your favourite products
Pack: 90 tablets
Manufacturer: HS LABS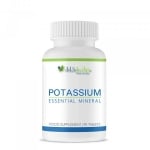 POTASSIUM 350 mg - 90 tablets
Add to cart
Information
What is Potassium ?
Potassium is a mineral that is vital to the human body. Potassium helps to maintain proper function of the muscles and nervous system, and helps to maintain normal blood pressure.
Potassium is important for heart function. In addition to lowering blood pressure, it protects against cardiovascular disease.
This essential mineral improves the body's water balance and promotes proper transport of nutrients across cell membranes.
Benefits of Potassium from HS LABS:
High dosage - 350 mg per tablet
GMPc - certificate for quality
Potassium deficiency
Often occurs as a consequence of diastolic fluid loss, which can occur after prolonged vomiting, chronic diarrhea, or other situations in which fluids are lost.
A deficiency of the element can lead to a whole range of symptoms, also known as hypoglycemia.
Usage:
One tablet once a day with food.
WARNING!
Keep out of reach of children!
Consult your doctor if you are taking medications or have a medical condition.
Details
Barcode (ISBN, UPC, etc.)
3800234190648
Potassium citrate tablets of high concentration