Potassium Citrate 99 mg - 180 capsules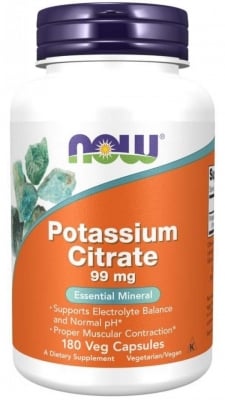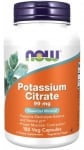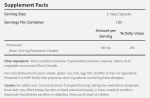 Add to Favorites
Your favourite products
Pack: 180 capsules
Manufacturer: NOW FOODS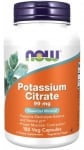 Potassium Citrate 99 mg - 180 capsules
Add to cart
Information
What role does Potassium play in our body
Potassium is a mineral that performs a number of functions in the body.
Potassium is of utmost importance for the maintenance of water balance in the body, acid levels, blood pressure and nervmuscle functions, as well as for the transport of nutrients across cell membranes.
Potassium plays a very important role in the transmission of electrical impulses to the heart and in muscle contractions.
The thyroid and adrenal glands, as well as the kidneys, depend entirely on an adequate amount of potassium to function well.
Use of Potassium Gluconate in athletes
Supplemental intake of Potassium - Potassium Gluconate by exercisers may help prevent the muscle soreness and tenderness that occurs as a result of intense exercise.
In the case of potassium deficiency in the body, there is a loss of muscle mass and strength, weakening of the immune system, decreased cognitive function, muscle symptoms, etc.
Usage:
One dose 1-5 times daily, with food.
WARNING!
Keep out of reach of children!
Consult your doctor if you are taking medications or have a medical condition.
Details
Product type
Potassium
Vitamins and minerals
Barcode (ISBN, UPC, etc.)
733739014481
The mineral potassium. An important electrolyte for regulating PH levels in the body.