Probiotic-10™ 25 Billion - 30 capsules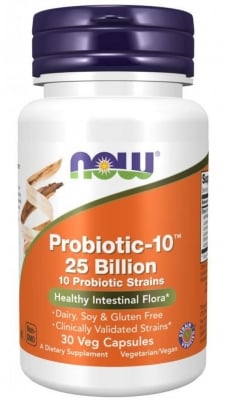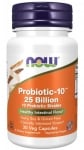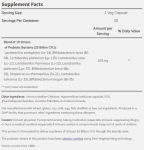 Add to Favorites
Your favourite products
Pack: 30 capsules
Manufacturer: NOW FOODS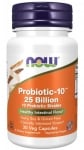 Probiotic-10™ 25 Billion - 30 capsules
Add to cart
Information
Probiotic-10 is a potent formula with pronounced probiotics of NОW Fооdѕ
It combines a wide variety of probiotics.
The product is designed to provide a highly potent and balanced combination of healthy bacteria that exist in the human intestinal tract.
Regular intake of Probiotic-10 supports the maintenance of a healthy intestinal flora, also and good digestion of food.
Probiotic-10 also contains added fructooligosaccharides, which stimulate and support the healthy multiplication of bifidus and acidophilus bacteria.
Probiotic-10 is the most proven formula on the market with its 25 billion probiotics from 10 different strains in the capsule.
Directions:
1 capsule, 1-2 times daily on an empty stomach.
WARNING!
Keep out of reach of children!
Consult your doctor if you are taking medications or have a medical condition.
Details
Barcode (ISBN, UPC, etc.)
733739029379
A powerful probiotic containing all the necessary bacteria for good digestion