PURE SYNEPHRINE 33 mg - 100 capsules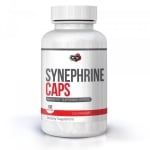 Add to Favorites
Your favourite products
Pack: 100 capsules
Manufacturer: PURE NUTRITION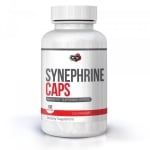 PURE SYNEPHRINE 33 mg - 100 capsules
Add to cart
Information
100% Pure Synephrine is a stimulant that has a number of effects on the body, stimulating its performance
Synephrine is an alloid extracted from the citrus fruit Bergamot.
Synephrine is an alternative to Ephedrine but without its side and negative effects on the body.
Synephrine stimulates the central nervous system and heart function
Synephrine helps to increase the desire for physical activity, stimulates the senses and enhances the aerobic capacity of the body.
Synephrine acts quickly and provides a sustained burst of energy, making it a more effective stimulant than caffeine.
Synephrine affects cardiac activity which increases the working capacity of the heart, ĸowing it to process more oxygen and greater aerobic endurance of the body.
This makes the product suitable for all aerobic sports in which endurance is most important.
Usage:
Synephrine, in addition to having a thermogenic effect, also stimulates the appetite.
Due to this property, it can be taken in the morning and before a nap, as well as before a meal.
WARNING!
Keep out of reach of children!
Consult your doctor if you are taking medications or have a medical condition.
Details
Barcode (ISBN, UPC, etc.)
8100058322672
Bergamot extract for burning fat and energy during exercise.