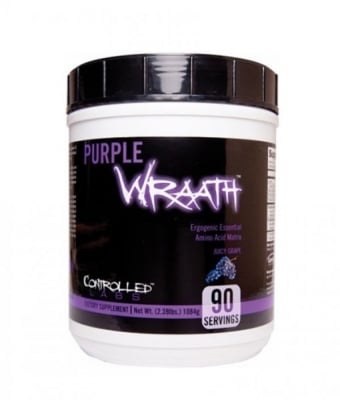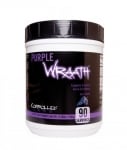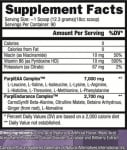 Add to Favorites
Your favourite products
Pack: 1084 g
Manufacturer: CONTROLLED LABS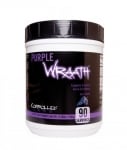 Add to cart
Information
Purple Wraath is a new amino acid product from Controlled Labs!
Key characteristics of ControlledLаbѕ - Purple Wraath:
Fast absorption/fast acting
EAA and BCAA
Without caffeine
Creates a natural anabolic environment
Increase athletic performance, endurance, focus, and muscle recovery
Safe, effective formula for men and women
Stimulate metabolism to reduce body fat
Explosive strength, power and energy
Increase or maintain muscle mass
Purple Wraath Соmрlех
This is a highly effective formula based on laboratory studies related to the absorption of amino acids and the structure of proteins in human muscles.
Leucine
Valine
Isoleucine
Lysine
Arginine
Histidine
Threonine
Methionine
Phenylalanine

Directions:
Dissolve one or two doses 30 minutes before use in water and put in refrigerator.
This way the effect will be even better and the powder will have dissolved completely.
Take before, during and after workout.
WARNING!
Keep out of reach of children!
Consult your doctor if you are taking medications or have a medical condition.