R - ALPHA LIPOIC ACID - 100 mg - 90 tablets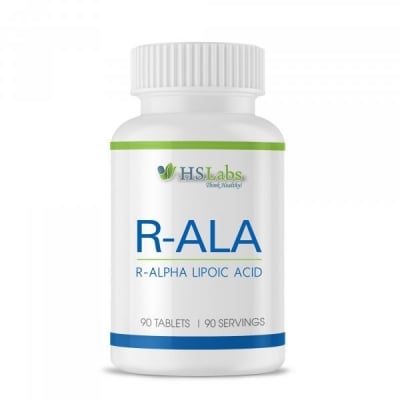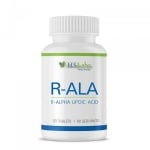 Add to Favorites
Your favourite products
Pack: 90 tablets
Manufacturer: HS LABS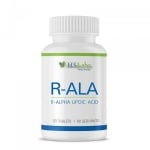 R - ALPHA LIPOIC ACID - 100 mg - 90 tablets
Add to cart
Information
Alpha-lipoic acid, better known as ALA, is a powerful antioxidant popular in sports and health supplementation.
Often overlooked is the form in which the manufacturers of nutritional supplements offer us ALA. It has two varieties:
Natural - R form
Synthetic - S form
The difference between the two is mainly in their origin, but not only. The R form of ALA has a better absorption and guarantees all the positive properties of the antioxidant. It is not as strong, but its action is significantly weaker. Most often, a mixture of the two forms of ALA is used in this formulation because the R form is significantly more expensive.
Why should we take R - ALPHA LIPOIC ACID ?
Helps to remove free radicals (damaged cells) from the body
Clears the body of strong toxins such as arsenic, mercury and cadmium
Activates the action of vitamin C and vitamin E
Slows aging
Regulates blood sugar
Balances blood pressure in combination with the amino acid L-Carnosine
Prevents from diseases such as Diabetes Mellitus, Type 2 Diabetes
In addition to its health benefits, R - ALPHA LIPOIC ACID also enhances athletic performance:
Helps increase muscle mass and endurance
It cleanses the liver, which is essential for athletes taking large amounts of nutrients
Directions:
1 to 3 tablets per day with meals.
WARNING!
Keep out of reach of children!
Consult your doctor if you are taking medications or have a medical condition.
Details
Barcode (ISBN, UPC, etc.)
3800234190471
A powerful antioxidant that helps to remove free radicals from the body and speed up metabolism