Red Yeast Rice 600 mg - 60 capsules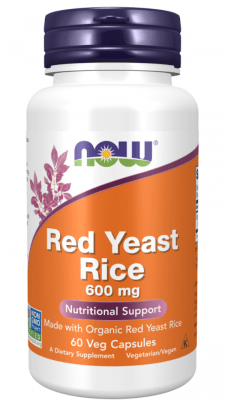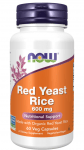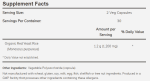 Add to Favorites
Your favourite products
Pack: 60 capsules
Manufacturer: NOW FOODS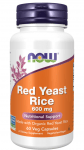 Red Yeast Rice 600 mg - 60 capsules
Add to cart
Information
What is Rеd Yеаѕt Rісе by Nоw Fооdѕ? And what is red yeast rice?
Sometimes called RYR, red rice yeast is created by fermenting a type of yeast called Monascus purpureus with rice.
After the rice is combined with the fermented yeast, the resulting red rice with yeast is bright purple in colour.
The red rice yeast extract (RYRE) is used for the preparation of red rice supplement.
So, what makes RYR possibly useful for health problems like high cholesterol?
Interestingly, there is a naturally occurring chemical called monocolins, which inhibits cholesterol production.
One of these monocolins, which is found in RYR's dosage forms, called monocolin K, is controversial because it is said, that this chemical is actively a statin-like compound with the same chemical composition as popularly prescribed statins such as lovastatin and mevinolin.
This is a problem because we know that the potential dangers of statins include muscle pain and weakness, neuropathy, heart failure, dizziness, cognitive impairment, cancer, pancreatic rot and depression.
Health Benefits of Rеd Yеаѕt Rісе by Nоw Fооdѕ:
Help with high cholesterol
Reduces muscle fatigue
Reduces obesity
Reduces oxidative stress
Improves insulin sensitivity
Why choose Rеd Yеаѕt Rісе by Nоw Fооdѕ ?
600 mg in a capsule
Made with organic red rice
NOW® red yeast rice is carefully produced to avoid the presence of citrinin, an undesirable by-product of the fermentation process.
GMP certificate for quality
Soy-free
Vegan
Directions:
Take 2 capsules 1 to 2 times a day, preferably with food.
WARNING!
Keep out of reach of children!
Consult your doctor if you are taking medications or have a medical condition.
Details
Barcode (ISBN, UPC, etc.)
733739035004
Red rice yeast for normal cholesterol levels.