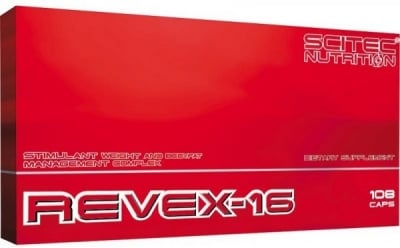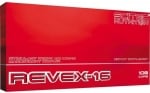 Add to Favorites
Your favourite products
Pack: 108 capsules
Manufacturer: SCITEC NUTRITION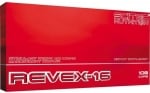 Add to cart
Information
Revex-16 is a highly effective supplement from Scitec Nutrіtіоn for burning excess fat.
Rеvех-16 contains:
Extract of green tea
L-Tyrosine
Chromium picolinate
BioPerrin
Other ingredients of the fat burner include:
L-Phenylalanine amino acid, which supports mood;
inositol;
alpha lipoic acid;
extract of resveratrol;
hesperidin;
citrus extracts.
Directions:
We advise you to start with 1-2 capsules 1-2 times a day to establish your tolerance to the product.
You can increase the dose to no more than 3 capsules 2 times daily.
Take on an empty stomach immediately after waking up in the morning and around lunch time.
WARNING!
Keep out of reach of children!
Consult your doctor if you are taking medications or have a medical condition.
Details
Product type
Fat burning
Thermogenic fatburners
Barcode (ISBN, UPC, etc.)
5999100002234
Strong thermogenic fat burner.