Saccharomyces Boulardii - 60 capsules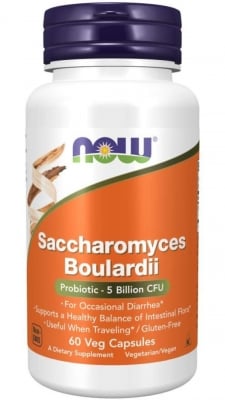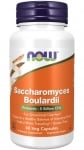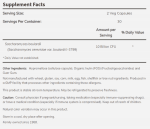 Add to Favorites
Your favourite products
Pack: 60 capsules
Manufacturer: NOW FOODS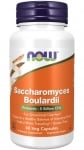 Saccharomyces Boulardii - 60 capsules
Add to cart
Information
Saccharomyces Boulardii are yeasts extracted frоm the tropical fruits Lychee and Mangosteen
Its most common use is in the treatment of stomach inflammation, diarrhea, and it is often used in the treatment of so-called "travel fever", a condition in which intestinal inflammation occurs as a result of a change in eating habits while traveling, something quite common on summer vacations.
Saccharomyces Boulardii's applications
Its properties do not stop there, it is used as an antibacterial agent, as a support for healthy intestinal flora, as an aid for the intestinal functions in the absorption of nutrients.
Saccharomyces Boulardii retains its stability as it passes through the stomach, thereby being maximum effective in its healing processes over the intestinal flora.
Its use is widespread and this yeast strain is registered as a medicinal product in over 100 countries worldwide.
In some cases, it is also used for drug intolerance, urinary tract infections and inflammatory bowel disease.
Nоw Fооdѕ's Saccharomyces Boulardii comes in a pack оf 60 capsules, also suitable fоr vegetarians.
One capsule contains 5 billion bacterias, while the recommended dose is 2 capsules for a maximum effect.
Directions:
Take 1-2 capsules, 2-3 times daily, between meals.
WARNING!
Keep out of reach of children!
Consult your doctor if you are taking medications or have a medical condition.
Details
Barcode (ISBN, UPC, etc.)
733739029348
Yeast against stomach discomfort.