Saw Palmetto 550 mg - 100 capsules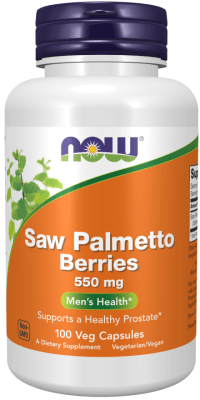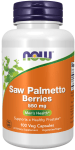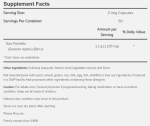 Add to Favorites
Your favourite products
Pack: 100 capsules
Manufacturer: NOW FOODS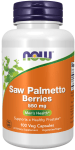 Saw Palmetto 550 mg - 100 capsules
Add to cart
Information
Saw Palmetto is a substrate rich in fatty acids and phytosterols and has been shown to have beneficial effects on prostate hypertrophy (prostate enlargement in men with advanced age).
Saw Palmetto improves appetite, digestion and absorption of food.
Saw Palmetto, also helps with inflammation of mucous membranes, chronic bronchial inflammation, laryngitis, asthma.
The strongest effect of Saw Palmetto is in the organs of the reproductive system, both in women and men!
Another effect of Saw Palmetto is that it enlarges wasted organs such as breasts, ovaries and testicles and, in addition, reduces prostatic hypertrophy.
This can be explained by the fact that the function of Saw Palmetto is to restore the normal state of a given organ - decreasing those that are unhealthily enlarged and enlarging those that are atrophied.
Usage:
One capsule 2-3 times daily, with meals or water.
WARNING!
Keep out of reach of children!
Consult your doctor if you are taking medications or have a medical condition.
Details
Barcode (ISBN, UPC, etc.)
733739047472
Herb Saw Palmetto, improves appetite, digestion and absorption of food