SELENIUM 100 mcg - 90 tablets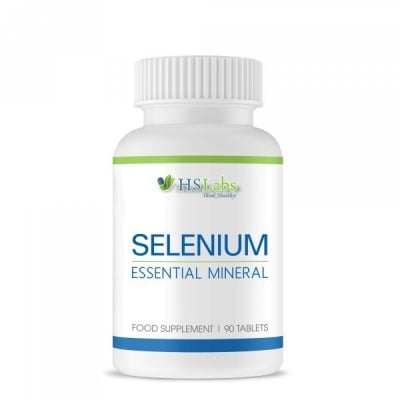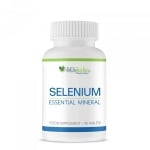 Add to Favorites
Your favourite products
Pack: 90 tablets
Manufacturer: HS LABS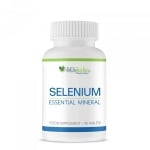 SELENIUM 100 mcg - 90 tablets
Add to cart
Information
Selenium is a mineral that is indispensable for the human body
It is a key element for many metabolic processes.
Together with vitamin E, selenium exhibits a strong antioxidant effect, neutralizing harmful additives already at the protein level, making it one of the strongest antioxidants in the human body.
Why is selenium so important ?
Selenium plays an important role in the production of the thyroid hormone, Thyroxine, which has a role in energy and fat metabolism.
It also stimulates the protection from toxins, improves the reproductive function, helps with prostate cancer disease.
Improves thyroid function
Reduces fatigue
Increases energy levels
Strengthens immune defence
Has an antioxidant effect
Selenium plays a key role in a number of processes
This includes the activation of thyroid hormones to vitamin C regeneration.
The deficiency of this key mineral is associated with the occurrence of cancer and cardiac diseases, a feeling of fatigue, high cholesterol levels in the blood, infections, liver damage, sterility, etc. are observed.
Usage:
WARNING!
Keep out of reach of children!
Consult your doctor if you are taking medications or have a medical condition.
Details
Product type
Immunostimulants
Selenium
Vitamins and minerals
Barcode (ISBN, UPC, etc.)
3800234190846
An essential mineral - a powerful antioxidant supporting heart and liver health.