SERRAPEPTASE 40 000 - 90 capsules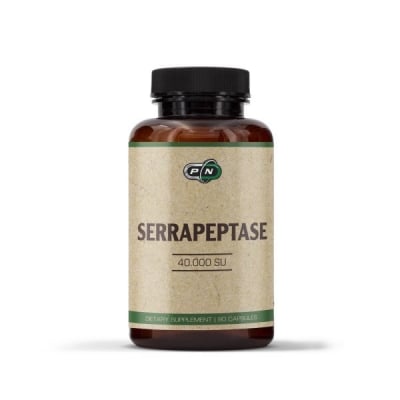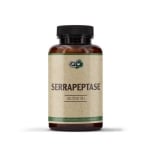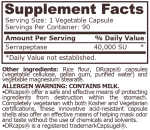 Add to Favorites
Your favourite products
Pack: 90 capsules
Manufacturer: PURE NUTRITION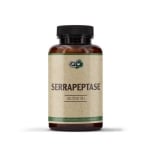 SERRAPEPTASE 40 000 - 90 capsules
Add to cart
Information
What is SERRAPEPTASE 40 000 from Pure Nutrіtіоn ?
Serrapeptase is a proteolytic enzyme of the trypsin family.
Like other proteolytic enzymes, serrapeptase helps to break down proteins into smaller molecules.
As with other proteolytic enzymes, serrapeptase is associated with inflammation and inflammation associated with common conditions such as rheumatoid arthritis, ulcerative stomatitis, injuries, surgical wounds and viral pneumonia.
Serrapeptase helps to reduce inflammation and pain associated with:
Arthritis
neurological disorders
heart disease
injuries, including wounds
sinusitis and bronchitis
breast disease
carpal tunnel syndrome
muscle inflammation
Inflammation is the body's natural response to injury, autoimmune conditions or infection.
It is also a key component of many physiological conditions that cause pain.
Health benefits of taking serrapeptase:
Helps to treat inflammation and inflammation
Reduces the risk of atheroptosis
Kills bacteries and promotes wound healing
Works good in respiratory infections
Fights autoimmune diseases
May help treat neurological disorders (including Alzheimer's disease)
Why should you choose SERPARETASE 40,000 from Pure Nutrіtіоn ?
High concentration in a dose - 40,000 SU
GMP certificate for quality
GMO-free
Directions:
Take 1 capsule per day with 200 ml of water.
Always take on an empty stomach, 30 minutes before meals.
WARNING!
Store out of reach of children!
Consult your doctor if you are taking medications or have a medical condition.
Details
Product type
Health
Joints and cartilages
Barcode (ISBN, UPC, etc.)
8100058359852
Healthy dietary supplement that reduces inflammation and joint pain