Special Two Multivitamins - 120 capsules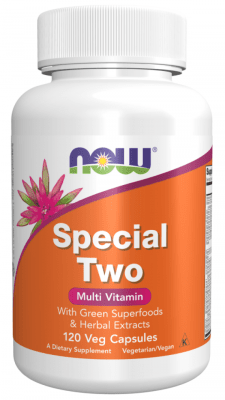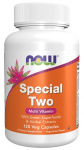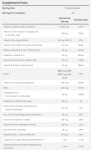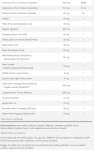 Add to Favorites
Your favourite products
Pack: 120 capsules
Manufacturer: NOW FOODS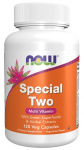 Special Two Multivitamins - 120 capsules
Add to cart
Information
Why choose multivitamins Special Two ?
This product of NОW Fооdѕ is not just another complext that includes insignificant amounts of micronutrients.
Because of their low concentrations, most multivitamin formulas do not have any beneficial effect on the body and do not assist the athlete's body in recovering from heavy exercise.
That is why, Special Two is the special weapon of NOW - the perfect multivitamin for athletes.
When the human body is subjected to constant stress and physical strain, its needs for nutrients and micronutrients in order to fully recover are greatly increased.
In many cases, in the busy everyday life, most athletes do not have the opportunity to eat a varied and quality, which leads to the need to obtain the necessary vitamins and minerals from nutrients such as Special Two.
What is Special Two ?
First of all, the formula for athletes Special Two supplies the athlete with sufficient amounts of vitamins essential for the body.
The formula contains solid amounts of Vitamins A, C, E and the entire B-Complex, precisely in increased doses to meet the needs of the training body.
Along with the vitamins, essential minerals are also included in Special Two:
These include: calcium, zinc, selenium, magnesium, chromium, etc., all of which are in highly available and biologically active chelated forms.
Usage:
4 capsules daily with food.
WARNING!
Keep out of reach of children!
Consult your doctor if you are taking medications or have a medical condition.
Details
Product type
Multivitamins and minerals
Recovery
Barcode (ISBN, UPC, etc.)
733739038685
Multivitamin complex for athletes, help with physical exertion