Spirulina 500 mg - 100 tablets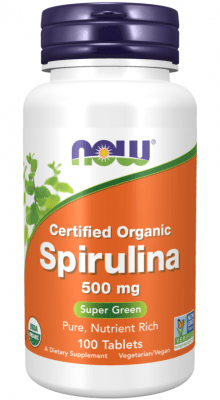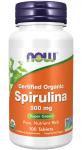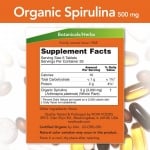 Add to Favorites
Your favourite products
Pack: 100 tablets
Manufacturer: NOW FOODS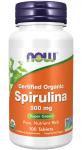 Spirulina 500 mg - 100 tablets
Add to cart
Information
What is Spiriulina ?
Spirulina is the name of the blue-green mop algae.
This algae grows in salt-rich parts of countries such as Central and Eastern Amelia, as well as Afpi.
Spirulina has a number of health benefits
Spirulina has occupied a huge part in the menu of the ancient Aztec and African tribes.
This green food has cholesterol-lowering, antiviral and antimutagenic properties.
Spirulina ce is considered one of the best sources of protein (accounting for more than 60% of its mass).
It contains complex of vitamins - A, beta-carotine, C, B-complex, E, biotin, also and the minerals indispensable for the human body - calcium, magnesium, phosphorus, potassium, iron, manganese, copper, zinc, molybdenum.
In addition, spirulina is a rich source of anthocyanin and phycocyanin, which have an anti-inflammatory effect, and is successfully included in fat reduction programs, helps in the fight against anaemia, burns, post-operative interventions, an integral part of specialized nutrition for athletes and athletes, and for people of all ages.
Usage:
One capsule in the morning with food.
WARNING!
Keep out of reach of children!
Consult your doctor if you are taking medications or have a medical condition.
Details
Barcode (ISBN, UPC, etc.)
733739026965
Spirulina has cholesterol-lowering, antiviral and antimutagenic properties