St. John's Wort 300 mg - 100 capsules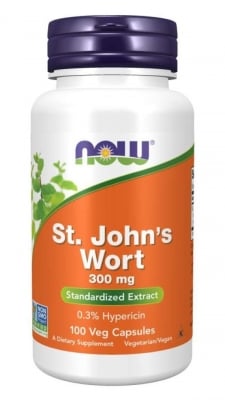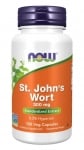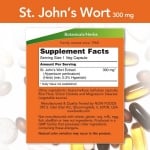 Add to Favorites
Your favourite products
Pack: 100 capsules
Manufacturer: NOW FOODS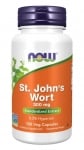 St. John's Wort 300 mg - 100 capsules
Add to cart
Information
St. Johns Wort is a herb that has attracted the interest of the doctors since the first century.
St. John's Wort, enhances healing processes, assists in menstrual cycle disorders in women.
Over time, St. John's Wort is known to possess other remarkable, even mystical properties.
Its name derives from the belief that the properties of this herb are most effective when collected on 24 June, St. John's Day.
St. John's Wort is used for healing wounds, especially for torn tissues and damaged nerves.
Most interestingly, the renewed interest in the herb St. John's Wort over the past decade is due to the fact that it is the basis of numerous herbal remedies for overexcitement and depression.
The secret of this herb is due to two of its cations - Hypericin and Pseudohypericin.
These are considered to be the reason for the psychoactive properties of this herb.
Usage:
One capsule 3 times daily with food.
WARNING!
Keep out of reach of children!
Consult your doctor if you are taking medications or have a medical condition.
Details
Barcode (ISBN, UPC, etc.)
733739047601
Herb - diuretic, enhances healing processes, helps with menstrual cycle disorders in women