Stevia Extract - 100 packs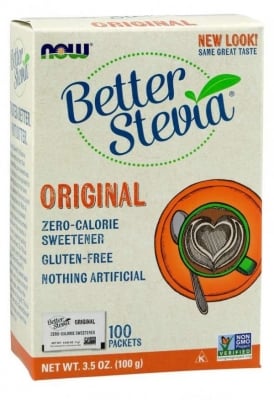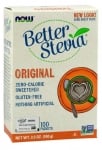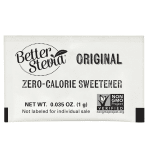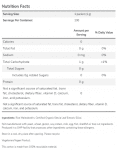 Add to Favorites
Your favourite products
Pack: 100 packs
Manufacturer: NOW FOODS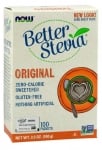 Stevia Extract - 100 packs
Add to cart
Information
What is contained in the NOW Fооdѕ Stevia Extract ?
Stevia Extract is with added Chromium and Inulin.
Stevia Rеbаudіаnа is a shrub whose origin is from Paraguay - South America. The plant is cultivated in China, Brazil and Japan.
Stevia is used as a natural sweetener as it has a number of advantages over sugar or artificial sweeteners.
Stevia contains almost no calories, making it preferable to conventional sugar and particularly suitable for diets
NOW's Stevia Extract is a natural sweetener extracted from the leaves of the Stevia Rebaudiana plant, making it preferable to aspartame and other artificial sweeteners.
It has been shown to regulate sugar levels.
Stevia is known to improve mood and invigorate!
Directions:
Add one pack to your favourite drink.
WARNING!
Keep out of reach of children!
Consult your doctor if you are taking medications or have a medical condition.
Details
Barcode (ISBN, UPC, etc.)
733739069573
Stevia extract packets for flavouring tea, protein shakes or other drinks