Super Antioxidants - 120 capsules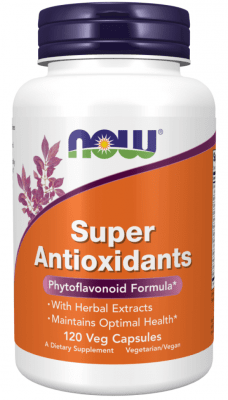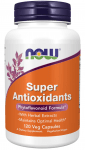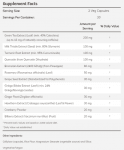 Add to Favorites
Your favourite products
Pack: 120 capsules
Manufacturer: NOW FOODS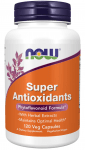 Super Antioxidants - 120 capsules
Add to cart
Information
Super Antioxidants is a powerful formula that tackles the harmful effects of free radicals.
Super Antioxidants contains specially selected herbs with a strong antioxidant effect. Here is what the formula contains:
Green tea lowers cholesterol and triglyceride levels in the body, plays a protective role against diseases and reduces excess fat.
Milk thistle protects against liver diseases such as hepatitis and cirrhosis.
Turmeric possesses anti tumor and anti-inflammatory properties and is a strong antioxidant, protecting cells from aging.
Quercetin protects against cardiovascular disease, increases the strength of curonary vessels.
Bromelain is an enzyme that strongly influences the absorption of proteins and the work of the gastrointestinal tract.
Red berrie contributes to the normal function of the prostate and urinary tract.
Rosemary possesses memory-enhancing properties and reduces the risk of developing Alzheimer's disease.
Extract from grape seeds protects the eyes from the harmful effects of poisonous gases in the atmosphere.
Ginkgo biloba is known for its properties to increase memory and cognitive functions.
Create protection against harmful toxic emissions with Super Antioxidants!
How to use:
1-2 capsules daily with food.
WARNING!
Keep out of reach of children!
Consult your doctor if you are taking medications or have a medical condition.
Details
Barcode (ISBN, UPC, etc.)
733739033222
A powerful formula that tackles the damaging effects of free radicals