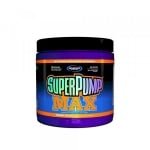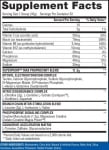 Add to Favorites
Your favourite products
Pack: 480 g
Manufacturer: GASPARI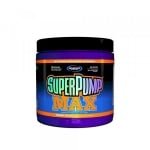 Add to cart
Information
The peak point of pre-training products - SuреrPumр MAХ
The original formula of SuperPump250® was undoubtedly the most liked pre-workout product appearing on the market.
Even so, Gaspari's researches and dedication to creating the absolute best product has led to new level results - SuperPump MAX.
Gaspari Nutrіtіоn doesn't rely on cheap formulas.
SuреrРumрТM МАХ gives you the best results to suit your efforts.
Directions:
Take 1-3 scoops dissolved in 200-700ml (1 scoop in a minimum of 200ml), 30-40 minutes before workout.
Important:
If you are trying the product for the first time, start with 1 scoop for the first 2-3 drinks to allow your body to cope with the high doses of nutrients in it.
Use only on training days.
WARNING!
Keep out of reach of children!
Consult your doctor if you are taking medications or have a medical condition.
Details
Flavour
Orange cooler
Pink Lemonade
Barcode (ISBN, UPC, etc.)
646511024298
Pre-workout product affecting concentration, pumping and energy rush.