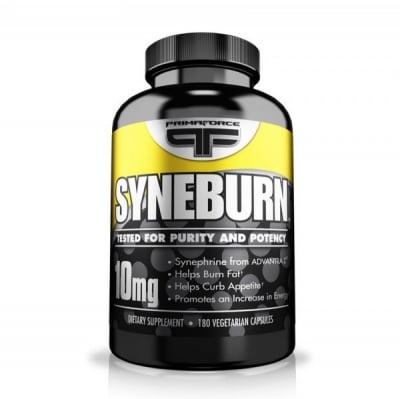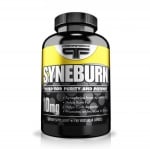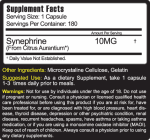 Add to Favorites
Your favourite products
Pack: 180 capsules
Manufacturer: PRIMAFORCE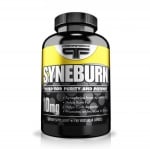 Add to cart
Information
Syneburn contains 100% pharmaceutical grade synephrine hydrochloride (Syneburn)
Enhances fat burning
Suppresses appetite
Increases energy naturally
Suneburn contains mycoprotein cellulose, which helps cleanse the digestive tract.
It creates a feeling of satiety and reduces appetite, which leads to natural fat loss.
The synephrine hydrochloride in Syneburn is extracted entirely from the fruit of the bitter orange (Citrus aurantium).
This fruit is used for many purposes in traditional Chinese medicine.
Synephrine constricts the blood vessels and increases the flow of blood to the heart and brain.
The product works successfully against depression or insomnia, as synephrine, like epinephrine and norepinephrine, increases dopamine levels in the brain and improves mood.
What do you get from Syneburn on Рrіmаfоrсе?
Pharmaceutically purified synephrine with proven efficacy and effectiveness, natural origin
Significantly greater fat burning effect
Effective appetite suppression and reduction of hunger sensation
Increases physical energy, improves tone and mood
Usage:
As a dietary supplement, take 1 capsule 1 to 3 times daily before main meals.
WARNING!
Keep out of reach of children!
Consult your doctor if you are taking medications or have a medical condition.
Synephrine from bitter orange. Suppresses appetite, enhances fat burning and gives energy.