Taurine 500 mg - 100 capsules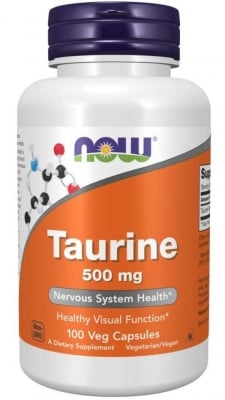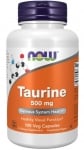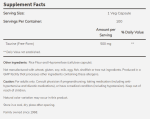 Add to Favorites
Your favourite products
Pack: 100 capsules
Manufacturer: NOW FOODS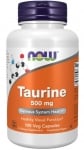 Taurine 500 mg - 100 capsules
Add to cart
Information
Taurine is a conditionally essential amino acid and is the second most abundant after Glutamine
It is mostly vegetarians who suffer from taurine deficiency as their diet excludes meat, dairy products and eggs.
Similar to the action of Creatine, Taurine also increases the volume of the cell.
Why taking Taurine is so important ?
Taurine is a key amino acid for fat absorption, absorption of fat-soluble vitamins, brain and nervous system functions, transport of electrolytes across protein membranes.
Taurine supports the immune function as a complement to the white blood cells, detoxifies the body and reduces cholesterol levels, thus preventing the appearance of gallbladder stones, improves the functions of the cardiovascular system, improves recovery after physical exertion and increases memory abilities.
Usage:
30-60 minutes before workout and immediately after workout.
Certificates for quality:
WARNING!
Keep out of reach of children!
Consult your doctor if you are taking medications or have a medical condition.
Details
Barcode (ISBN, UPC, etc.)
733739001405
Essential amino acid, supports immune function, reduces cholesterol levels