Test HD Elite - 120 capsules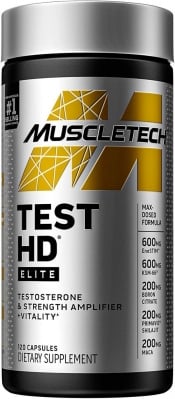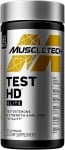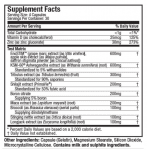 Add to Favorites
Your favourite products
Pack: 120 capsules
Manufacturer: MUSCLETECH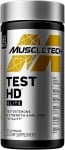 Test HD Elite - 120 capsules
Add to cart
Information
What is Test ND Elite by MuscleTech ?
A new nutritional supplement for men - boosts testosterone and strength.
Test HD Elite is formulated with a never-before-seen combination of scientifically validated ingredients such as CM-66, EnoSTIM, PrimaVie Shilajit and the mineral boron.
This innovative product does not require a cycle.
What does Test HD Elite from MuscleTech do ?
Increases strength by decreasing cortisol.
Increases free testosterone in 7 days.
Stimulates the blood circulation.
Facilitates the building of muscles.
Usage:
Take one dose of 4 capsules per day.
WARNING!
Keep out of reach of children!
Consult your physician if you are taking medications or have a medical condition.
Dietary supplement for men. Testosterone booster for maximum strength and muscle mass.