Testo Booster - Balkan Pharmaceuticals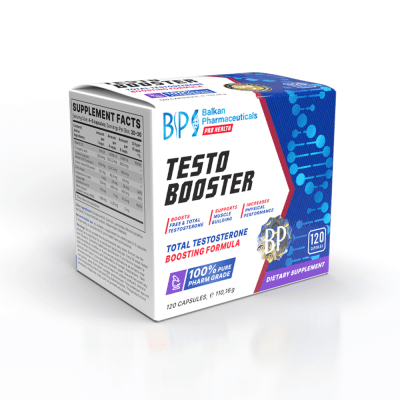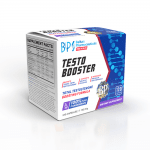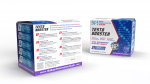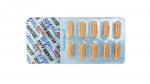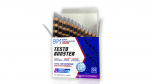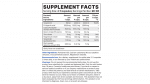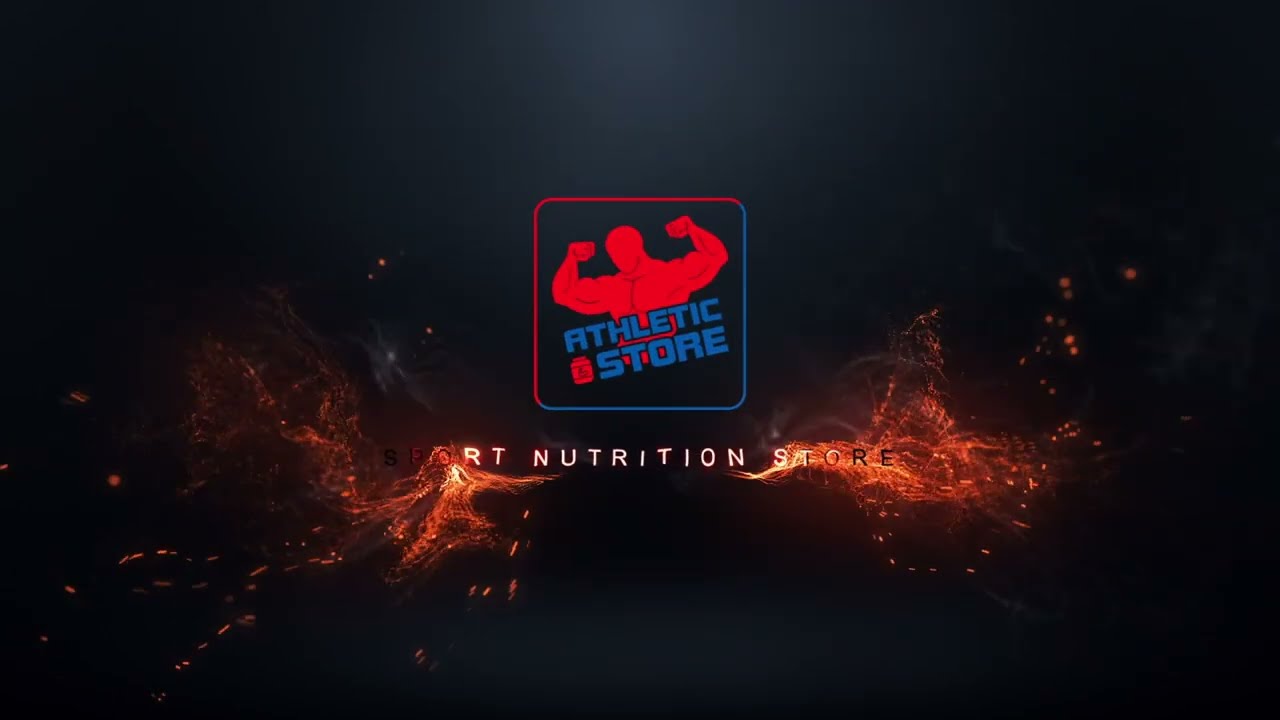 New product
Add to Favorites
Your favourite products
Pack: 120 capsules
Manufacturer: Balkan Pharmaceuticals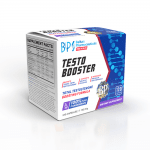 Testo Booster - Balkan Pharmaceuticals
Add to cart
Information
Scientifically optimized formula with 8 effective and powerful ingredients important for health and performance.
Recommended intake: 4 tablets daily.
What does Testo Booster contain - Balkan Pharmaceuticals

D-Aspartic acid (D-Aspartic acid or DAA)
D-Aspartate and its analogues D-Sodium Aspartate and N-Methyl-D-Aspartate perform the tasks of neurotransmitters and neuromodulators. They also stimulate the production of signaling and enzyme proteins in nerve cells.
In the endocrine system, D-aspartate is associated with hormonal regulation. It increases levels of luteinizing hormone, gonadotropin, and follicle-stimulating hormone. Also a stimulator for the production of enzymes, in turn stimulating increments in the production of testosterone proper.
Proven benefits in humans:
Increases production of testosterone and lutenizing hormone.
Leads to a rise in aromatase synthesis due to increased testosterone, but direct stimulation via D-aspartate has also been suggested in separate in vitro studies.

Coleus forskohlii
A plant that contains diterpene, a forskolin that acts directly on an enzyme involved in lipolysis - adenylate cyclase. This enzyme promotes the breakdown of fat stored in fat cells and therefore contributes to long-term weight loss.
When the body needs energy and cannot find it directly from food, for example after physical activity or fasting, Coleus forskohlii triggers this process, which leads to the breakdown of triglycerides in fat cells and the release of energy.
This process, when it occurs repeatedly, manifests itself, among others, through mechanical weight loss, especially of fat.

Boron Citrate
Boron is involved in regulating the metabolism of calcium, phosphorus, vitamin D, magnesium, potassium, copper, zinc, aluminum, stimulates hematopoiesis and increases the concentration of steroid hormones in blood plasma.
The effect on blood testosterone levels has allowed the use of boron as a supplement in the diet of athletes to improve tolerance to increased physical activity.
Correction of boron deficiency in postmenopausal women may increase plasma estradiol levels. Boron regulates the synthesis of nucleic acids in bone tissue, potentiating the uptake of calcium and magnesium from bone tissue.

Zinc Citrate
One of the main benefits of zinc is its antioxidant capacity, which protects the body and slows down the production of free radicals and triggers the body's immune system. Consumption of the nutrient helps to improve vision, speeds up the metabolism of vitamin A, proteins, carbohydrates and fats and is beneficial in protecting heart health.
Resveratrol and zinc contribute to the control of oxidative stress in some chronic diseases, such as diabetes and cardiovascular disease.
Zinc may also have antidiabetic effects with potential improvement in insulin resistance and reduction in plasma glucose.
Consumption of these nutrients is also a powerful ally in the fight and prevention of atherosclerosis and in the control of blood pressure, further contributing to heart health. It helps control bad cholesterol (LDL) and stimulates good cholesterol (HDL).

Magnesium
Magnesium is undoubtedly one of the nutrients with the greatest action in human metabolism.
This mineral is involved in more than 300 types of biochemical reactions in our body, being directly responsible for the metabolism of glucose, for the regulation of the production of the hormone insulin, for the production of proteins and for the synthesis of adenosine triphosphate, an element that regulates the energy used by cells.
In addition, magnesium acts in the cardiovascular, endocrine and immune systems and in the system that controls the contraction and relaxation of blood vessels, regulating blood pressure.
The presence of ions derived from chloride favours the absorption of other trace elements present in food.

Vitamin B6 - Pyridoxine
Pyridoxine is one of the metabolic stimulants in the human body. As a coenzyme, it is involved in more than a hundred enzymatic reactions. It is mainly involved in amino acid metabolism and protein digestion.
Vitamin B6 is essential for the synthesis of blood cells and haemoglobin, an oxygen carrier. Pyridoxine also distributes glucose evenly in cells and helps maintain a healthy immune system and skin. It helps the body better absorb magnesium, a mineral for CNS and cardiovascular functions.
It is involved in the formation of many hormones, including testosterone. And it, in turn, is the most important compound for the stronger sex: it helps maintain a high level of activity, libido, fertility. When engaged in strength sports, testosterone helps build muscle mass.

Bioperine: Pepper Extract
Bioperine is a proprietary black pepper extract that aims to improve the bioavailability of nutrients in the body. It is a popular dietary supplement ingredient that is often added to other dietary supplements to boost their effectiveness.
Improved nutrient absorption: bioperine has been found to improve the bioavailability of nutrients in the body, meaning that it helps the body absorb and use nutrients more efficiently.
Enhancing supplement effectiveness: Bioperine has been found to enhance the effectiveness of other supplements, especially those taken for weight loss, athletic performance, or cognitive function.
Reducing inflammation: Bioperine has been found to have anti-inflammatory effects that reduce inflammation in the body and potentially reduce the risk of chronic disease.