Testo Hardcore - 90 tablets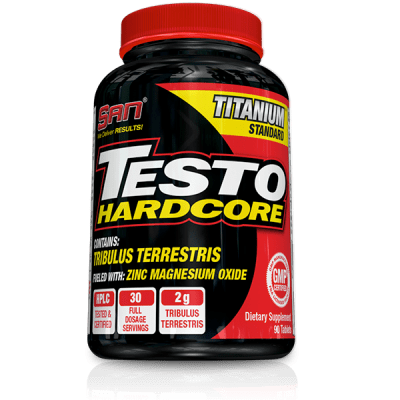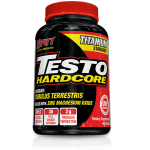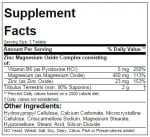 Add to Favorites
Your favourite products
Pack: 90 tablets
Manufacturer: SAN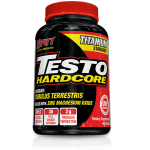 Testo Hardcore - 90 tablets
Add to cart
Information
In its main composition are 2 grams of tribulus, vitamin B6, magnesium and zinc.
Boost your testosterone levels naturally with Testo Hardcore.
Why choose it:
2 grams of Tribulus per dose
Standardized to 90% steroidal saponins
Healthy and natural boost to testosterone levels
Increases the athletic and sexual activities
Steroid saponins are naturally occurring elements in Tribulus Terrestrials that act as a catalyst for testosterone production.
Therefore, each dose of TESTO JARDSORE contains 2 grams of Granny's Teeth.
Other formulas on the market are standardized up to 45%, but TESTO HARDCORE has a minimum of 90% steroidal saponins available, making it one of a kind.
Along with boosting testosterone, TESTO HARDRCORE, is enriched with zinc complex.
This added complex consists of Vitamin B6 to optimize absorption, zinc for the key role it plays in protein growth and tissue repair, and magnesium oxide for its essential roles in ATP metabolism.
How to use:
3 tablets with food. Do not exceed the daily dose for 24 hours!
WARNING!
Keep out of reach of children!
Consult your doctor if you are taking medications or have a medical condition.
Details
Product type
Testosterone Booster
Testosterone Stimulants
Barcode (ISBN, UPC, etc.)
672898600077
A combination of herbs and minerals to boost testosterone levels.