Thermo Speed Extreme Mega Caps - 120 capsules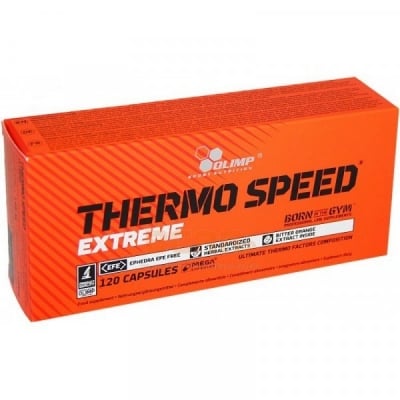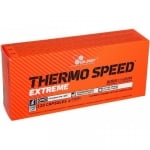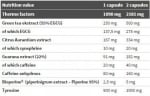 Add to Favorites
Your favourite products
Pack: 120 capsules
Manufacturer: OLIMP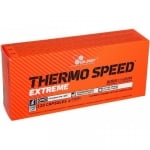 Thermo Speed Extreme Mega Caps - 120 capsules
Add to cart
Information
One of the most powerful formulas for burning fat is Thеrmо Sрееd Extreme
Its composition alone is not revolutionary or innovative, as most of the products from this category are advertised.
On the contrary, active substances are well known, researched and proven to fight excess fat.
The reason why a given supplement is so effective lies in the dosages of the individual components.
Green tea extract is among the main ingredients.
The content of epigallocatechins is 55 %.
Its intake ensures the elimination of retained fluids and hence of harmful toxins.
Diuretic action is not the only plus of green tea.
It boosts the metabolism, which in turn ensures easier burning of calories.
Tyrosine is the other component included in the composition of the fat burner.
It has the ability to enhance metabolism, helps to increase intensity at a corresponding physical load, increases the desire to workout.
Synephrine is another powerful nutrient in the formula.
Its action is mainly based on the stimulation of alpha receptors.
Synephrine provides a prolonged burst of energy, which combined with the right workouts, can lead to great results.
The added bioperine ensures the maximum absorption of all ingredients.
Directions for use:
1 capsule twice daily on an empty stomach.
WARNING!
Keep out of reach of children!
Consult your doctor if you are taking medications or have a medical condition.
Details
Barcode (ISBN, UPC, etc.)
5901330023996
Thermogenic fat burner stimulating fat burning processes.