Thermo Stim Hardcore - 60 capsules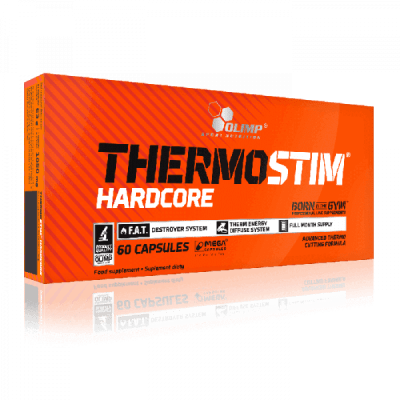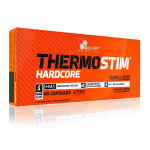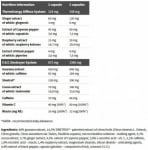 Add to Favorites
Your favourite products
Pack: 60 capsules
Manufacturer: OLIMP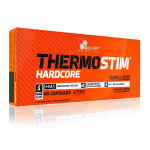 Thermo Stim Hardcore - 60 capsules
Add to cart
Information
Thеrmо Stіm Hardcore іѕ a well-balanced fеt burner, wіth thе help оf which, уоu wіll get rid оf excess fat.
Its composition is made of clinically tested ingredients. Among them are: guarana, raspberry ketones, extract of pepper, theobromine.
This supplement is the moderate dosage of Central Nervous System (CNS) stimulants.
In contrast to mainstream thermogenics, which emphasize caffeine in doses in excess of 200-250 mg, Olympus' opted for far more tolerable values - 33 mg.
It is important to note that this is the pure added caffeine.
The total content of this stimulant in one capsule is 125 mg.
This is due to the guarana used in the composition - which provides 92 mg of caffeine.
Another stimulant used in moderate dose is theobromine.
It is a very useful supplement, from which you can extract more moderate amounts.
Many may ask - but what does make it Hardcore?
The truth lies not in the high doses, but in the right selection of ingredients and raw materials.
It is the skillfully combination used in Thеrmо stim hаrdсоre that will give you that necessary push, to achieve a leaner and fat-free figure.
What to expect from taking Thеrmо ѕtіm Hardcore?
Accelerates metabolism
Increased desire for training
Energy
Stamina
Focus and concentration.
Usage:
1-2 capsule before workout.
WARNING!
Keep out of reach of children!
Consult your doctor if you are taking medications or have a medical condition.
Details
Product type
Fat burning
Thermogenic fatburners
Barcode (ISBN, UPC, etc.)
5901330039416
Thermogenic fat burner stimulating fat burning processes.