Tribulus 1000 mg - 90 tablets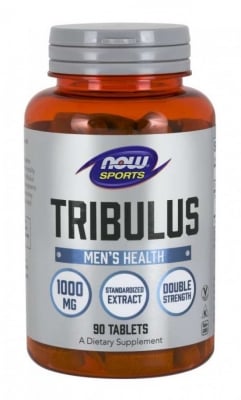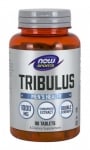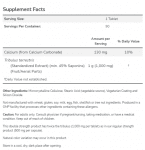 Add to Favorites
Your favourite products
Pack: 90 tablets
Manufacturer: NOW FOODS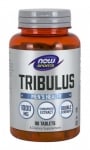 Tribulus 1000 mg - 90 tablets
Add to cart
Information
Tribulus Terrestris is a popular herb that has been associated with male strength, stamina and potency since the past.
Tribulus (also called Granny's Teeth) is rich in ingredients that stimulate the production of the hormone, helping the male sex organs to produce more testosterone.
With well-regulated intake, an increase in testosterone of up to 40% is observed.
Increased levels of free testosterone in the body help build greater muscle mass and increase endurance.
NOW Sport's Tribulus Extreme is extremely beneficial for men's health
Studies on men taking this supplement show that they not only increase their stamina and muscle mass, but improve their overall vital tone and improve their hormonal balance.
Moreover, Tribulus supports the liver function, has anti-inflammatory and diuretic effects.
Usage:
The half-life is 8 hours, therefore the daily intake should be divided into two or three equal intakes.
To be taken with food.
To be taken for about 6 weeks.
The product is suitable for vegans/vegetarians.
Up to 2 tablets per day.
WARNING!
Keep out of reach of children!
Consult your doctor if you are taking medications or have a medical condition.
Details
Product type
Formulas for men
Testosterone Stimulants
Barcode (ISBN, UPC, etc.)
733739021717
Herb - natural testosterone stimulator. Increases libido, strength, potency and tone.