True Calm Amino Relaxer - 90 capsules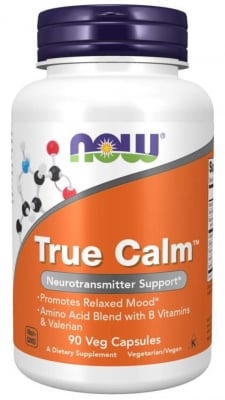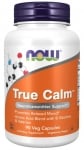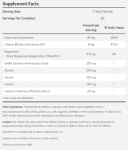 Add to Favorites
Your favourite products
Pack: 90 capsules
Manufacturer: NOW FOODS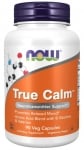 True Calm Amino Relaxer - 90 capsules
Add to cart
Information
Looking carefully at the blend, we can see that all the aminos, minerals and vitamins have been properly selected so that they act synergistically, in harmony, without antagonists among them.
True Calm™ includes GABA and glycine, two amino acids that promote the reflexion of the mind.
They are also among the drugs prescribed for children suffering from autism.
The conditions seen in the absence of GABA are worry, stress, tension and depression.
Taurine is also added to the supplement. In addition to all its known benefits it brings to sports, it also acts synergistically with the aforementioned amino acids.
The formula also contains B vitamins and one of the most important minerals, magnesium.
It is known for dealing well with states of irritability, anxiety and tension.
The finished look and certainty of a working product gives Valerian.
It works relaxing and is applied successfully for insomnia, palpitations, mental overwork.
What to expect from taking this supplement:
remove bad thoughts
improving mood
better sleep
How to use:
1 capsule, one to 3 times daily.
Preferably on an empty stomach or shortly before meals.
WARNING!
Keep out of reach of children!
Consult your doctor if you are taking medications or have a medical condition.
Details
Barcode (ISBN, UPC, etc.)
733739001559
A combination of herbs calming the body and nervous system.