Ubiquinol CoQH-CF - 60 softgels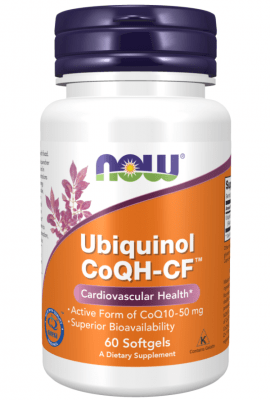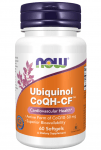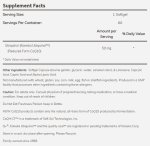 Add to Favorites
Your favourite products
Pack: 60 softgels
Manufacturer: NOW FOODS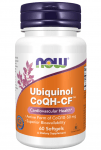 Ubiquinol CoQH-CF - 60 softgels
Add to cart
Information
Ubiquinol CoQH-CF contains a reduced form of CoQ10 (Coenzyme Q10)
According to a number of scientific studies, it has a higher biological value and antioxidant activity compared to the usual CoQ10.
The reason for this, apart from the higher absorption of Ubіquіnоl in the body, is the fact that 90% of the CoQ10 in plasma is from the reduced form of Ubіquіnоl.
The greatest need for Ubiquinol is in individuals over 25 years of age, because younger organisms have no difficulty in absorbing the reduced form of CoQ10.
Ubiquinol is present in almost all cells, as it is needed for energy production in the mitochondria
The highest levels of Ubiquinol in the body are found in the heart, where having a constant supply of energy is vital.
In 2010, Nоw Fооdѕ received the Bеѕt оf Suррlеmеntѕ Awаrd, like Bеtеr Nutrіtіоn certifies Nоw Ubіquіnоl as the "best product for heart health".
The award is given after a request to store owners and distributors, also doctors and health professionals are also involved in determining the winners.
Usage:
1 capsule daily with food.
WARNING!
Keep out of reach of children!
Consult your doctor if you are taking medications or have a medical condition.
Details
Product type
Antioxidants
Coenzyme
Health
Barcode (ISBN, UPC, etc.)
733739031457
Antioxidants that increase endurance, improve cardiovascular levels