UC-II Type II Collagen 40 mg - 120 capsules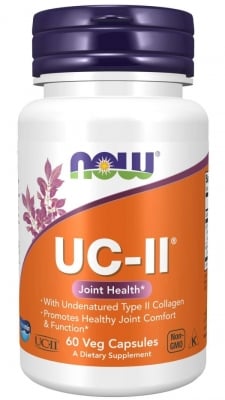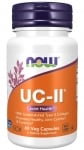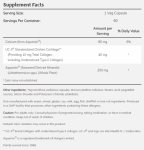 Add to Favorites
Your favourite products
Pack: 120 capsules
Manufacturer: NOW FOODS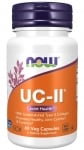 UC-II Type II Collagen 40 mg - 120 capsules
Add to cart
Information
UC-II Type II Collagen is a form of natural collagen, extracted from the cartilage of chicken
Collagen is one of the main connective tissues in the body, providing mobility and maintaining the strength of the joints.
UC-II Type II Collagen is the principle structural protein in cartilage that is responsible for stretchability and strength.
UC-II Type II Collagen works together with the body's immune system, keeping joints healthy and promoting joint elasticity and mobility.
Collagen has demonstrated its effectiveness in a number of scientific studies over the years, as its effectiveness has been demonstrated in experiments on people rather than laboratory animals.
The NOW product contains added red algae minerals, which are a natural source of calcium and 70 other minerals.
Directions:
1 capsule before bedtime on an empty stomach.
WARNING!
Keep out of reach of children!
Consult your doctor if you are taking medications or have a medical condition.
Details
Product type
Health
Joints and cartilages
Barcode (ISBN, UPC, etc.)
733739031365
Natural collagen, keeps joints healthy and promotes joint elasticity and mobility