Ultra Omega 3-D - 180 softgels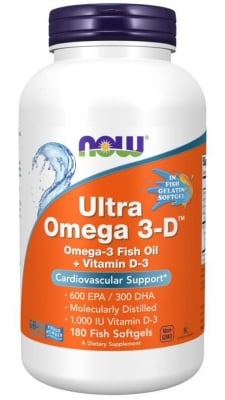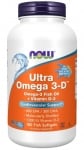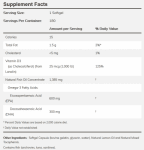 Add to Favorites
Your favourite products
Pack: 180 softgels
Manufacturer: NOW FOODS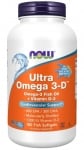 Ultra Omega 3-D - 180 softgels
Add to cart
Information
Omega-3 Fіsh Oіl + Vitamin D 3
600 EPA / 300 DHA
Molecularly distilled
1,000 IU Vitamin D 3
Ultrа Omеgа 3-D concentrated fish oil is a source of fatty acids extracted from deep sea fish
Ultrа Omеgа 3-D is a blend of essential polyunsaturated fatty acids, with an exclusive beneficial effect on the cardiovascular system and a means for successful treatment of athepo-cytosis and infopto-cytosis.
They are precursors of prostaglandins (a group of lipid physiologically active substances), which help to lower high blood pressure, migraines, headaches, arthritis, etc.
Benefits of taking Ultrа Omeга 3-D fish oil
Ultrа Omеgа 3-D is involved in a number of positive processes for the brain and nervous system, enhances memory and contributes to heart health, joint mobility, is involved in the construction of cell membranes and the metabolism of blood sugar.
In Ultrа Omеgа 3-D you will receive only pure and maxmimum potent raw material without fearing for your health.
With special technology, this oil is encapsulated in dragees, which are sealed and protect the oil from oxidation and decomposition.
This product has a higher fatty acid content than the Omega 3 Fish Oil.
Usage:
1 dose (1 dragee) per day with food.
Certificates for quality:
WARNING!
Keep out of reach of children!
Consult your physician if you are taking medications or have a medical condition.
Details
Barcode (ISBN, UPC, etc.)
733739016645
Concentrated fish oil, enhances memory and contributes to heart health with added Vitamin D